Watch Due Date
"Leave Your Comfort Zone"
Due Date is a comedic movie that was released in 2010. In this movie, a man's wife is about to have his baby. He is trying desperately to make it back home to her in time for the baby to be born. When he goes on this trip there is a mix up of luggage at the terminal, which airport inspectors find marijuana. He tries to explain that it was all a mix up, and that was not his bags. After the mix up, he is allowed to continue on his flight. He hops on a flight, but is soon kicked off the plane because of this man who seems to keep setting him up.
Once he gets black listed from flying, he has to find another means of getting to his destination. He wants to rent a car, but soon realizes his identification and money is with his luggage, still on the plane. The man who seems to keep setting him up, soon crosses his path again. Unwillingly, they become a team to try to get him home to see the birth of his baby. Throughout this movie, you will see these guys fight, and annoy each other a lot. This man finds out a lot about himself due to this crazy road trip he encounters. There are so many twists and turns in the Due Date.
These men encounter border patrol on their way home, which imprisons one of them because of the suspicion of drugs on board, and they crash the rental car. The man trying to get home encounters a bunch of mess because of his new friend. All he wants to do is get home to his expectant wife in time. But the other guy just wants to be his friend and annoy him. They finally get him to the hospital just in the nick of time for the birth of his baby.
|
2010
|
1 hr 35 min
|

/

10
Cast

Studio

Director

Todd Phillips

Language

English
Due Date News
Are Paris Hilton And 'The Hangover' Director Todd Phillips Dating?
July 06, 2011 @ 2:45 pm PST
|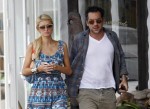 Could this be the beginning of a relationship between bubbly socialite Paris Hilton and forty-year-old Todd Phillips, the director of the "The Hangover" movies? Considering the $548 million "The Hangover II" has taken in at the box office globally, Philips is certainly in the Hilton income bracket.
Read More

Tangled (Rapunzel) beats Harry Potter during the weekend box office showdown
December 06, 2010 @ 4:49 pm PST
|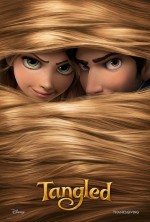 Disney Pictures animated 3D movie "Tangled" featuring a beautiful and feisty tower-bound teen with 70 feet of magical golden hair, Rapunzel beat Harry Potter and the Deathly Hallows: Part 1 during this weekend's box office showdown selling $21.5 million in tickets.
The teen-wizard Harry Potter slides on the second spot with $16.7 million ticket sales this past weekend. Harry Potter and the Deathly Hallows: Part one, had been number one in the box office for the past two weeks with teen-agers flocking the movie theaters to experience magic.
Read More

Annual List of Highest-Grossing Actors in 2010
December 21, 2010 @ 9:34 pm PST
|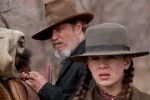 Forbes has just released their annual list of "Hollywood's Highest-Grossing Actors" in 2010. With the benefit of films now being released in 3D, the revenue films are making these days is higher than ever.
Without further ado, here is the list of the top 5 grossing actors in 2010:
In first place: Leonardo DiCaprio
Leonardo's films Shutter Island and Inception raked in over $1.
Read More

Harry Potter and Tangled Top Thanksgiving Weekend Box Office
November 29, 2010 @ 7:15 am PST
|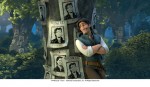 Harry Potter and the Deathly Hallows: Part 1 managed to just beat out Tangled to hang on to the top spot this Thanksgiving weekend. Between the boy wizard and the new princess from the Disney film, "Tangled" movie-goers seemed quite keen to take in a film over the holiday weekend.
In the number one spot, Harry Potter brought in another $76.3 million which means the film has totalled $220 million gross for in its first ten days in theatres.
Read More


Watch Due Date Trailer

Watch Due Date Online - Watch online anytime anywhere: Stream, Buy, Rent
Due Date is currently available to watch and stream, buy, rent on demand at Amazon, Vudu, Google Play, FandangoNow, iTunes, YouTube VOD online.