Watch Elizabethtown
"It's a heck of a place to find yourself"
The film Elizabethtown is a comedy/drama written and directed by Cameron Crowe. The movie was released in 2005, is rated PG-13 and runs 2 hours and 3 minutes. The movie starts with Drew Baylor, played by Orlando Bloom, having an incredible streak of bad luck. First Drew designs a new, highly promoted shoe that flops, costing his company hundreds of millions of dollars, and they fire him. Shortly thereafter Drew's girlfriend, Ellen, played by Jessica Biel, dumps him.
Drew returns to his apartment and is in the process of attempting suicide using a stationary bike, a knife and duct tape, when his sister calls. Drew's father has died, and he must return home to Elizabethtown, Kentucky for the services.
Once aboard the plane home, the flight attendant, named Claire and played by Kirsten Dunst, upgrades Drew's seat to first class. Throughout the flight Claire talks to Drew, eventually writing down her phone number for him.
In Elizabethtown, he is greeted by some family members as the "California Boy" though he only lived there a short time before moving to Oregon. Eventually Drew begins to realize that he has a large family in Kentucky that actually cares about him.
The hotel he is staying in is chaos due to a wedding party there, and Drew heads to his room to call home. Getting no answer anywhere he calls, he remembers that he has Claire's number and decides to call her. As Claire answers, everyone else he called begins returning his call; putting Claire on hold he listens to his sister complain about their mom, and Ellen removes any doubts he has about their break up being serious.
Drew ends up talking to Claire through the night and meeting her briefly before she has to leave on her next flight. As Drew works through the arrangements for his father and deals with family, Claire works her way deeper into his heart.
|
2005
|
2 hr 3 min
|

/

10
Cast

Studio

Director

Cameron Crowe

Language

English
Elizabethtown News
'PJ20': Watch the Trailer for the New Pearl Jam Documentary
September 23, 2011 @ 6:00 am PST
|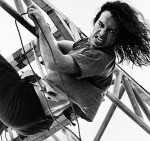 I'll never forget that moment. I was 15, and making my way into the Riverport Ampitheater in St. Louis for Lollapalooza 2. As we walked to our seats towards the beginning of the Pearl Jam set, we were suddenly caught up in a crushing wave of people that had surged forward. Eddie Vedder had climbed the rafters, and was preparing to leap from ridiculous heights into the frothy crowd below. Watch the trailer for the new Pearl Jam doc "PJ20."
Read More

Trailer: Cameron Crowe's 'We Bought a Zoo,' Starring Matt Damon and Scarlett Johansson
September 15, 2011 @ 6:21 am PST
|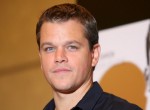 A few years off from feature filmmaking hasn't cooled writer/director Cameron Crowe's heart in the least. His latest effort, "We Bought a Zoo," starring Matt Damon and Scarlett Johansson, looks like it will bring all the trademark magic moments the director has been known for in such films as "Say Anything,""Jerry Maguire," and "Almost Famous."
Read More


Watch Elizabethtown Trailer

Original trailer (good quality)
|
2:32
Watch Elizabethtown Online - Watch online anytime anywhere: Stream, Download, Buy, Rent
Elizabethtown is currently available to watch and stream, download, buy, rent on demand at Amazon Prime, Hulu, Amazon, Vudu, Google Play, FandangoNow, iTunes, YouTube VOD online.