Watch Ferris Bueller's Day Off
"One man's struggle to take it easy."
A game-changing movie of the high school comedy genre, Ferris Bueller's Day off is a timeless movie about self-discovery, rebellious youth, and accepting the challenges of adulthood. True of all movies directed by John Hughes, Ferris Bueller's Day Off cuts to the complexities and confusion of youth while maintaining a buoyant light-heartedness. Starring Matthew Broderick as the charming but unfulfilled Ferris, this 80's comedy knows how to peel back the layers of comedy and reveal the root of trauma beneath it all.
Charming and sly Ferris Bueller is determined to not attend school for the day. Successful, Ferris and his friends enjoy a day of parades, adventures, near-misses, and raw self-analysis. What are they honestly trying to run away from? While the youth galavants around, a suspicious principal, played by Jeffrey Jones, is sniffing out their chaotic trail. Ferris Bueller's Day Off hits almost every button an audience desires: romance, adventure, comedy, tragedy, all wrapped up in 80's teen comedy.
|
1986
|
1 hr 43 min
|

/

10
Cast

Studio

Director

John Hughes, John Hugues

Language

English
More Like Ferris Bueller's Day Off
Ferris Bueller's Day Off News
New on Netflix for October: 'Kung Fu Panda 3' and 'Vampire Diaries'
September 23, 2016 @ 7:18 am PST
|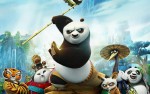 October on Netflix won't exactly be filled with hot new movies, but there will be at least one recent hit that your kids will probably want to see. There will also be a lot of new episodes of your favorite CW series.
Read More

The Big Reveal: Ferris Bueller's Spends Day-Off In A Honda
January 30, 2012 @ 12:56 pm PST
|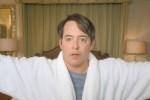 Was this really worth taking a "day-off"? With Super Bowl Sunday just six days away, the oft-anticipated commercials have been getting some early roll-outs this year . . . which kind of makes one wonder if companies will do that, why they'd bother paying for all the premium advertising time to premiere ads people have been able to watch online a for a couple weeks. This one? Matthew Broderick revisits his finest hour to sell you a Honda.
Read More

Yet Another Remake... Universal Plans to Revamp 'Weird Science'
April 19, 2013 @ 8:02 pm PST
|
Read More


Watch Ferris Bueller's Day Off Trailer

Ferris Bueller's Day Off
|
1:26
Ferris Bueller's Day Off (1986) Official Trailer - Matthew Broderick Movie
|
1:25
Watch Ferris Bueller's Day Off Online - Watch online anytime anywhere: Stream, Download, Buy, Rent
Ferris Bueller's Day Off is currently available to watch and stream, download, buy, rent on demand at Amazon Prime, DIRECTV NOW, Amazon, Vudu, Google Play, FandangoNow, YouTube VOD, iTunes online.