Watch Field of Dreams
"If you believe the impossible, the incredible can come true."
"Field of Dreams" is a dramatic fantasy. The movie is adapted from the novel by W.P. Kinsella. Farmer, Ray Kinsella is walking through his cornfield one day when he hears a disembodied voice that whispers "If you build, he will come." Ray is perplexed and talks it over with his wife, Annie, who is quite skeptical. Ray dreams of a baseball field and decides that the voice was telling him to construct a baseball diamond in his corn field.
One morning Ray discovers that "Shoeless" Joe Jackson has found his way from the cornfield to his baseball field. Joe doesn't understand what is happening but is thrilled to find a place to play and invites others to join him the next day.
The Kinsella's are having financial problems. They are at risk of losing their farm. While Ray is stressing over the situation he hears the voice say "ease his pain". Ray feels like he needs to visit reclusive author Terrance Mann, whose books were singled out for censorship at a local PTA meeting. Mann had childhood dreams of playing for the Dodgers but was able to live his dream.
Ray finds Mann and convinces him to return with him to Iowa. Ray and Terrance see a vision on a scoreboard at Fenway that identifies the lifetime statistics of Archibald "Moonlight" Graham. Graham is a former player that only played in one game and never got to bat. They travel to Graham's hometown only to find out that he lived his life as a town doctor and has passed away.
Travelling back to Iowa, Ray and Terrance pick up a hitchhiker named, Archie Graham. They realize that they are to take Archie to live out his dream. The baseball field is alive with multiple hall of fame players and everyone gets a solution to their problems. Ray realizes that the voice was telling him to reconcile with his estranged father on the diamond.
|
1989
|
1 hr 47 min
|

/

10
Cast

Studio

Director

Phil Alden Robinson

Language

English
More Like Field of Dreams
Field of Dreams News
5 Fantastic Father-Son Movies to Watch This Father's Day
June 13, 2014 @ 2:17 pm PST
|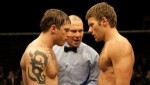 Whether you're looking for a movie to watch with dad or a movie about dads, there are plenty of options out there for you this Father's Day weekend. In particular, the father-son relationship is a staple of classic Hollywood films of all kinds, from small comedies to large-scale action flicks. So you don't have to search far and wide for a movie about a father and son, but which ones are the best ones to watch this weekend? Here's our list of Father's Day movies for all kinds of moods, whether you want to laugh or cry.
Read More

Future Film News: Kevin Costner Confirmed as Pa Kent in New 'Superman' Flick
March 18, 2011 @ 1:40 pm PST
|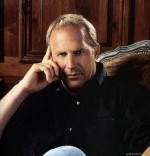 As we reported a few weeks ago, rumors have been rampant about Kevin Costner being cast for a role in the latest Superman installment "Superman: Man of Steel," though little was known about which role he would land.
Now we know the "Field of Dreams" star will be returning to his rural roots.
The Hollywood Reporter confirmed Costner has signed on to play Superman's adoptive father.
Read More


Watch Field of Dreams Trailer

Field of Dreams Official Trailer #1 - (1989) HD
|
2:54
Field of Dreams Trailer
|
2:25
Field of Dreams Trailer
|
2:25
Watch Field of Dreams Online - Watch online anytime anywhere: Stream, Buy, Rent
Field of Dreams is currently available to watch and stream, buy, rent on demand at Amazon, Vudu, Google Play, FandangoNow, iTunes, YouTube VOD online.