Watch Forgetting Sarah Marshall
"You lose some, you get some."
Forgetting Sarah Marshall is a romantic comedy. It's about a man named Peter who is a music composer for a television show that his girlfriend Sarah plays on. The opening scene shows Sarah coming home to find Peter naked. She tells Peter their 5-year relationship is over. Peter is devestated. Peter falls into a slump where he can't compose. While at work he breaks a movie screen. He is fired. He sits at home and cries over his loss. He thinks of all the fun times he had with Sarah. His step brother, Brian, tells him he needs to get back on the horse and start dating again. After several one-night stands, he decides he needs to get away.
Peter heads to Hawaii. When he checks into the hotel, he meets the receptionist, Rachel Jansen. She is a very sweet girl. As she is telling him there are no rooms available, Sarah Marshall walks by with her new boyfriend, Aldous Snow. He explains that she was his ex, and now she is happy with Aldous, and he is alone. Rachel tells Peter that a suite is available for him. She saved him from humiliation in front of Sarah.
After running into Sarah and Aldous many times, Peter finds companionship in Rachel. She is fun, attractive and has helped him keep his mind off of Sarah. She shows him around the island and all that it has to offer. There is a connection between them.
Things start to get rocky with Sarah and Aldous after she finds out he has cheated on her numerous times and doesn't plan to stop. Sarah goes to find comfort in Peter. She starts trying to engage in sexual activity, but he stops her advances. Right afterward Peter went to tell Rachel what happened. She is furious and breaks up with him.
Peter flies back to the states and puts on his play about Vampires. He invites Rachel, and she shows up. They start to rekindle what they had in Hawaii.
|
2008
|
|

/

10
Cast

Studio

Director

Nicholas Stoller, Nick Stoller

Language

English
Forgetting Sarah Marshall News
Cameron Diaz Goes Nude For 'Sex Tape'
July 01, 2014 @ 5:11 pm PST
|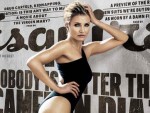 With her 42nd birthday approaching, Cameron Diaz is feeling better than ever - and baring it all for the cameras in July's "Sex Tape," alongside Jason Segel.
Read More

Live, From New York! It's 'The Muppets' Star Jason Segel!
November 17, 2011 @ 10:11 am PST
|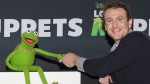 It's time to play the music! It's time to light the lights! Live from New York, and with a new movie out Nov. 23, it"s Jason Segel on Saturday night! The "Muppets" writer/actor and "How I Met Your Mother"mainstay makes his hosting debut alongside Grammy-nominated musical guest Florence + The Machine.
Read More

5 Chick Flicks for Guys!
February 12, 2013 @ 10:27 pm PST
|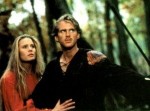 With Valentine's Day around the corner, the gentlemen readers out there might want to turn to Yidio for some date night advice. Well, lucky for you we've compiled a (sadly short) list of "chick flicks" that will not only woo your girl, but also not make you want to vomit.
Read More

CBS Unveils Promos for New Fall Shows: 'A Gifted Man,' 'Person of Interest,' 'Two Broke Girls,' 'Unforgettable,' and 'How to Be a Gentleman'
May 19, 2011 @ 10:34 am PST
|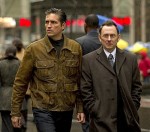 CBS announced their fall schedule yesterday and released a ton of trailers to go along with them. Check out first looks at 'A Gifted Man,' 'Person of Interest,' 'Two Broke Girls,' 'Unforgettable,' and 'How to Be a Gentleman.'
Read More


Watch Forgetting Sarah Marshall Trailer

'Forgetting Sarah Marshall' | Critics' Picks | The New York Times|2:05
Watch Forgetting Sarah Marshall Online - Watch online anytime anywhere: Stream, Download, Buy, Rent
Forgetting Sarah Marshall is currently available to watch and stream, download, buy, rent on demand at Netflix, Amazon, Vudu, Google Play, FandangoNow, iTunes, YouTube VOD online.