Watch Get Him To The Greek
"Aaron Green has 72 hours to get a Rock Star from London to L.A. Pray for him."
Nicholas Stoller directs the weird and eccentric Get Him To The Greek, and joins the Judd Apatow legion alongside such modern comedy classics as The 40 Year old Virgin, Forgetting Sarah Marshall, and Knocked Up. Get Him To The Greek may not be in the upper echelon of quality in modern comedies, but it does offer a nice selection of crude humor and laughs.
The film stars controversy baron Russell Brand as a character that is basically himself in real life. Aldous Snow is an egotistical maniacal self-absorbed rock star, whose concerns go very little beyond how nice his hair looks and how many girls he can hit on in a given day. Jonah Hill plays Aaron Green, a fan of Snow who has become haphazardly placed as his assistant/slave when he becomes a record label intern.
The film is largely a series of escalating drama between the good-mannered Green whose job is to make sure Snow behaves and stays out of trouble, and a rambunctious Snow whose egotism and "don't care" attitude causes him to have fights at parties, do drugs, and cause mayhem at every turn.
Aldous Snow has a child, where he learns it may not even be his (where his girlfriend is sleeping with Lars Ulrich who just so happens to actually be in the film playing himself). Snow takes advantage of all the rockstar cliches, crashing parties where Green escorts him out of a drug-induced frenzy.
The film finally culminates in Snow's threat of suicide. Even in death, he is large and theatrical.
The film is a bit crude and silly, and pretty unrealistic for all intents and purposes, as almost all the characters are wildly exaggerated for the sake of comedy. The record label executive is played by Sean Combs (P.Diddy) and his harshness and upfront nature is pretty well displayed from his real life persona.
It's odd that all the major players seem to really just be acting in exaggerated forms of themselves, and perhaps that is the art of Stoller's direction. In all, Get Him to the Greek is a traveling tale about escorting a ridiculous rockstar to The Greek music venue. While one avoids problems, the other loves them, and the conflict and adventure naturally arises from this ridiculous characters and their ridiculous nature.
|
2010
|
1 hr 48 min
|

/

10
Cast

Studio

Director

Nicholas Stoller, Nick Stoller

Language

English
More Like Get Him To The Greek
Get Him To The Greek News
Smashed iPhone Gets Russell Brand 20 Community Service Hours
July 26, 2012 @ 12:50 pm PST
|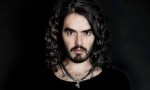 Russell Brand and photographers just can't make nice. The star of FX's "Brand X" avoided jail time this morning after smashing a paparazzo's iPhone through a window this past March. Instead, the actor and comic will perform 20 community-service hours.
Read More

Brand and Perry: Honeymoon Sweet, Short-Lived
January 02, 2012 @ 7:00 am PST
|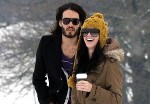 For Katy Perry and Russell Brand, the lure of the extreme opposite was part of their initial head-over-heels attraction. Following the divorce announcement of the pair, sources say what brought them together - their extremely different personalities - caused constant bickering, eventually pulling them apart.
Read More

Report: Russell Brand Wants Katy Perry Back
May 08, 2012 @ 4:29 pm PST
|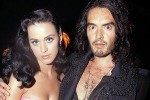 Is Russell Brand experiencing divorce remorse? The pair split this past winter after 14 months of marriage. All seemed well and good, but then Perry was photographed with a potential new beau last month at Coachella. Now, at least once source claims that the "Brand X" comedian wants Perry back.
Read More

Russell Brand and Katy Perry Divorcing
December 30, 2011 @ 12:22 pm PST
|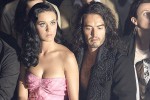 Perhaps they were just way too pretty for each other. Russell Brand has confirmed today to the AP rumors that have been swirling for weeks - he is divorcing his smoking-hot pop icon wife Katy Perry. "Sadly, Katy and I are ending our marriage. I'll always adore her and I know we'll remain friends," said Brand.
Read More


Watch Get Him To The Greek Trailer

Get Him to the Greek|0:03
Get Him to the Greek Trailer|2:30
Watch Get Him To The Greek Online - Watch online anytime anywhere: Stream, Download, Buy, Rent
Get Him To The Greek is currently available to watch and stream, download, buy, rent on demand at Sling, DIRECTV NOW, Amazon, Vudu, Google Play, FandangoNow, YouTube VOD, iTunes online.