Watch Good Will Hunting
"Some people can never believe in themselves, until someone believes in them."
In this drama, a gifted young man from South Boston surprises everyone at MIT, where he works as a janitor, when he reveals that he's a math genius. The clash of cultures gets even more problematic when he falls for a privileged Harvard undergrad. Matt Damon, Minnie Driver, Robin Williams and Ben Affleck star.
|
1997
|
2 hr 6 min
|

/

10
Cast

Studio

Director

Gus Van Sant

Language

English
Good Will Hunting News
Sheriff Reveals Details on Robin Williams' Death, Confirms Suicide
August 12, 2014 @ 3:22 pm PST
|
Read More

Robin Williams, Legendary Comedic Actor, Found Dead
August 11, 2014 @ 4:17 pm PST
|
Read More

Shep Smith of Fox News Apologizes for Calling Robin Williams a 'Coward'
August 12, 2014 @ 11:07 am PST
|
Read More

Ben Affleck Punished for Being Too Good at Blackjack
May 03, 2014 @ 9:46 am PST
|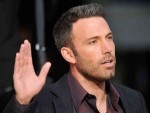 Seems that when Ben Affleck co-wrote "Good Will Hunting," he might have been throwing in a little bit of autobiography. Affleck showed off his ability to remember lots of little details and do math in his head while he was playing blackjack at the Hard Rock Hotel & Casino this week. The casino wasn't impressed.
Read More


Watch Good Will Hunting Trailer

My Boy's Wicked Smart - Good Will Hunting (1/12) Movie CLIP (1997) HD|2:41
Watch Good Will Hunting Online - Watch online anytime anywhere: Stream, Download, Buy, Rent
Good Will Hunting is currently available to watch and stream, download, buy, rent on demand at Amazon Prime, HBO NOW, DIRECTV NOW, FlixFling VOD, Amazon, Vudu, Google Play, FandangoNow, YouTube VOD, iTunes online.