Watch Hugo
"One of the most legendary directors of our time takes you on an extraordinary adventure."
Hugo is the story of a boy named Hugo who ends up living on his own in a train station. The story begins with Hugo's father working in a museum. Hugo's father has a natural talent for creating and repairing mechanical devices, which he teaches to Hugo. During his off time, Hugo's father likes to create his own mechanical inventions. He is currently working on an automation he found, which for some unknown reason will not operate. In an unexpected event, Hugo's father is killed in a fire, which leaves his brother in charge of raising Hugo.
Hugo's brother is an uncaring alcoholic who works in a train station. He is the main timekeeper in charge of making sure all of the clocks are wound every day. When Hugo becomes his responsibility he quickly passes the task of maintaining the clocks onto Hugo, so he can go out drinking with his buddies. One day his uncle does not return, which leaves Hugo on his own in the train station. Hugo decides to keep up the pretense of having his uncle there by keeping the clocks on time. He also has to steal from the shopkeepers in the station in order to survive.
Hugo needs to stay one step ahead of the police who patrol the station for delinquent children. While out and about in the station one day, Hugo discovers a shop that sells small mechanical toys. The man who owns the shop has a goddaughter the same age as Hugo. The two children become friends and embark on an adventure together to unravel the mystery behind the automation his father was trying to fix. The machine needs a special key in order to get it started.
Through a series of events, the children make some surprising discoveries about the automation and its original creator. The machine itself provides clues when the key is found and the device is finally turned on. The automation is a mechanical man who writes a mysterious message. The message, combined with a notebook Hugo's father left behind lead the children to the true creator of the machine.
|
2011
|
2 hr 7 min
|

/

10
Cast

Studio

Director

Martin Scorsese

Language

English
Hugo News
First Look: Chloe Moretz Revives The Most Famous 'Carrie' Moment
August 23, 2012 @ 3:46 pm PST
|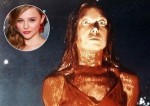 Sissy Spacek did it first and did it best. But Chloe Moretz looks to be a very appropriate updated fill-in for the remake of Brian DePalma's 1976 horror classic "Carrie." The Stephen King adaptation is the story of an awkward, sheltered teen girl who turns on the girls who torment her after one prank too far.
Read More

Oscars: Watch Sacha Baron Cohen Spills Kim Jong-Il On Ryan Seacrest
February 26, 2012 @ 8:43 pm PST
|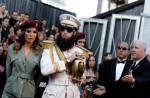 The world didn't implode. Oscar Night wasn't ruined forever. And for a change, something legitimately amusing happened on the ????? Theater red carpet. "The Dictator" star Sacha Baron Cohen walked the red carpet in-costume as Adm. Gen. Shabazz Aladeen, and gave Ryan Seacrest a good face-full of late real-life North Korean Dictator Kim Jong-Il.
Read More

Paramount Pictures To Bring YouTube 500 More Rental films
April 04, 2012 @ 12:25 pm PST
|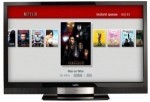 YouTube always has something worth stopping to watch. Paramount Pictures apparently didn't believe that was quite selection enough. With that in mind, 500 more films including Martin Scorsese's "The Godfather" trilogy are coming the streaming programming giant's way.
Read More

Sacha Baron Cohen Banned (Kind Of) From Oscars, Takes Over 'Today' Show
February 24, 2012 @ 12:03 pm PST
|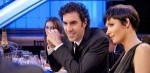 Well, the Academy of Motion Picture Arts and Sciences made it official today. Sacha Baron Cohen was completely welcome attending this Sunday's 84th Academy Awards representing Best Picture-nominated animated feature "Hugo." Alas, it was made crystal clear that Adm. Gen. Shabazz Aladeen, the titular tyrant character creation of Cohen's upcoming comedy "The Dictator," can't play in their red-carpeted sandbox if he won't behave himself.
Read More


Watch Hugo Trailer

Watch Hugo Online - Watch online anytime anywhere: Stream, Download, Buy, Rent
Hugo is currently available to watch and stream, download, buy, rent on demand at Amazon Prime, Vudu, Google Play, FandangoNow, iTunes, YouTube VOD online.