Watch Idlewild
Idlewild is a movie that debuted in August of 2006. The film stars Andre 3000 and Big Boi (both popular rappers). This movie depicts a fictional time in Georgia, around the 1930's that features musicals, dances, and songs that are made in today's era. It is a mixture of jazz, hip-hop, and soul with a little bit of funk. Percival, who is played by Andre, works as a mortician alongside his father. At night, Percival plays the piano for a club called Church. Percival's best friend who goes by the name Rooster, who is played by (Boi), is a performer at the Church and loves his booze, gambling, and women. Though Rooster is married, he has affairs.
Percival is a quiet, smart, and a straight laced kind of man. While his friend is the total opposite.
The club owner is killed by some thugs and that's when the club is handed down to Rooster, along with the previous owner's debt. Needless to say, Rooster has to come up with extra money to satisfy the outstanding debt or he will be killed. So he starts selling bootlegged alcohol to keep himself alive. Rooster's wife soon leaves him and takes the kids because of his cheating ways.
Percival falls in love with Angel, a new singer in town. Percival and Angel plan to go to Chicago to take her career on the road. Meanwhile, Rooster and the guys he owes money to are at the club and are trying to kill him because they want to cut the middle man out, and have the business all for themselves. Before leaving to go to Chicago, Percival and Angel stop by the club one last time. Unbeknownst to them, there is a fight going on inside Church. Shots ring out in the club, and one stray bullet finds angel. Angel dies and Percival is heartbroken. Rooster's wife eventually comes back to him. Critics gave mixed reviews on this movie.
|
2006
|
2 hr 1 min
|

/

10
Cast

Studio

Director

Bryan Barber

Language

English
SUBSCRIPTION
RENT / BUY
CABLE
Idlewild News
Big Boi Behind Bars?
August 07, 2011 @ 4:00 pm PST
|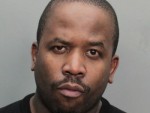 Sorry Miss Jackson, these drugs aren't for real? For the sake of future Outkast albums, we sure hope so. Legendary hip-hop artist Big Boi has reportedly been arrested on drug charges after being busted by border patrol and custom agents after allegedly getting off of a cruise ship with powdered MDMA, Ecstasy pills and non-prescribed Viagra. Big Boi is facing four potential felonies for the bust.
Read More


Watch Idlewild Trailer

Idlewild Official Trailer #1 - Terrence Howard Movie (2006) HD
|
2:11
Watch Idlewild Online - Watch online anytime anywhere: Stream, Download, Buy, Rent
Idlewild is currently available to watch and stream, download, buy, rent on demand at Amazon Prime, DIRECTV NOW, Amazon, Vudu, Google Play, FandangoNow, YouTube VOD, iTunes online.