Watch Kung Fu Panda 2
"Prepare for the Year of Awesomeness!"
Ku Fung Panda 2 is an animated film that tells the story of Po. Po and his friends are working to save China from an evil Peacock. The movie stats with Po working as a Dragon Master and he is busy protecting his village. He is happy in this role and happy with his life in general. Po defends his village from an attack by wolves, who are led by the evil Shen,. While fighting the wolves, Po notices a special mark on the helmet of one of these wolves. He has a flashback to his own past and realizes these wolves attacked his village when he was a baby.
Po's father, who is a Goose, tells him that he is unsure of Po's real origins and that he found him as a young panda in a crate. Po also discovers that the wolves who have attacked his village are threatening all of China. He and his friends begin to pursue them. While on their travels they across other kung fu masters who are scared of the wolves and they tell Po that they are powerless against them. Po and his friends are then captured by Shen. They are able to escape and attempt to destroy Shen's cannons which he has been using to terrify China. Again, Po experiences a flashback when he sees the mark on Shen's helmet. The flashback causes Po to be distracted and allows Shen to escape. Po's friends become mad at him for allowing Shen to escape so he confesses to them that he is experiencing flashbacks. Po realizes that Shen must know the truth about Po's parents and he confronts him.
Shen is extremely evil. He tells Po that his parents didn't care about him at all. Po then meets a spiritual soothsayer who helps him realize that his parents really did love him and sacrificed themselves to save his life. Po then experiences inner peace and he realizes he is ok with his life now. The film ends with Po returning to his village and reuniting with his adoptive father. Meanwhile, the film shows us that Po's real dad is still alive and is aware that Po is alive as well. The film ends with the possibility of a sequel with more adventures for Po and his gang. Ku Fung Panda 2 is an animated film that is appropriate for the whole family.
|
2011
|
1 hr 31 min
|

/

10
Cast

Studio

Director

Jennifer Yuh, Jennifer Yuh Nelson

Language

English
More Like Kung Fu Panda 2
Kung Fu Panda 2 News
'Wonder Woman' Is the Top-Grossing Female-Directed Film
June 23, 2017 @ 7:31 am PST
|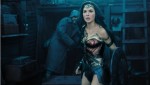 The film is already the top woman-led live-action film, and it will probably pass 'Kung Fu Panda 2' to be the sole title holder.
Read More

Weekend Box Office: 'Super 8' Surprises After Last-Minute Push
June 12, 2011 @ 11:14 am PST
|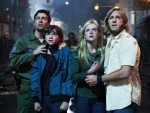 Original movies have it tough these days, especially during a summer like this one where every other movie that releases is a sequel. In fact, among the top five at the box office this past weekend, "Super 8" was the only movie that wasn't a sequel. That fact and some less-than-stellar tracking numbers before its release lead many to think that "Super 8" was going to fall short of its box office goals.
Read More

Oscar-Nominated Director and Writer Paul Mazursky Dies
July 01, 2014 @ 4:22 pm PST
|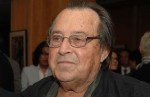 Screenwriter and director Paul Mazursky died of cardiac arrest on Monday, at the Cedars-Sinai Medical Center in Los Angeles. He was 84.
Read More

Weekend Box Office: 'X-Men' is Top of the Class
June 05, 2011 @ 12:36 pm PST
|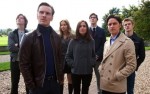 Last weekend (Memorial weekend) saw a number of records shattered by the unstoppable "The Hangover: Part II," which grossed over $130 million in its first five days despite poor reviews. This weekend's big opener was "X-Men: First Class," which started a strong advertising push last weekend, having skywriting planes put the X symbol in the sky over Memorial weekend. But could "X-Men," which receives exceptionally positive reviews, match the box office glory of "The Hangover: Part II?"
Read More


Watch Kung Fu Panda 2 Trailer

Watch Kung Fu Panda 2 Online - Watch online anytime anywhere: Stream, Buy, Rent
Kung Fu Panda 2 is currently available to watch and stream, buy, rent on demand at Amazon, Vudu, Google Play, FandangoNow, YouTube VOD, iTunes online.