Watch Man on the Moon
"Hello, my name is Andy and this is my movie."
Man on the Moon is a biographical film on the belated comic and comedian Andy Kaufman. Andy Kaufman was well-known for being the self proclaimed Intergender Wrestling Champion in the entire world. After watching Kaufman fight females over and over, Jerry Lawler (who represents himself in the film), a pro wrestler, got fed up with witnessing all this and made the decision to challenge Kaufman in match.
Among the most well-known moments in this conflict was in the 80s when Kaufman tossed coffee on Jerry Lawler on The Late Show with David Letterman in 1982 and got into a fight with Lawler. Kaufman went on sue NBC.
The movie studies a number of Kaufman's comedy tricks and additionally his private life and his connection with his manager George Shapiro, his closest friend and business partner Bob Zmuda, and his lady love Lynne Margulies.
|
1999
|
1 hr 58 min
|

/

10
Cast

Studio

Director

Milos Forman

Language

English
Man on the Moon News
Which Major Quality Roles Has Shia LaBeouf Taken a Pass On?
July 08, 2011 @ 12:39 pm PST
|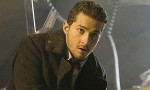 There are a couple ways I could view "Transformers: Dark Of The Moon" star Shia LaBeouf. OK, so there's one way I choose to view him - over-hyped, under-talented nitwit - but that's one of several possibilities. He recently told Details just what could've been, had his priorities in his work been a little different. For example, he was apparently offered starring roles in the Oscar-nominated "127 Hours" and "The Social Network" but passed up both because he felt that he was too big for either.
Read More


Watch Man on the Moon Trailer

Man on the Moon (1999) - movie trailer [M.A.N.]
|
2:31
Watch Man on the Moon Online - Watch online anytime anywhere: Stream, Download, Buy, Rent
Man on the Moon is currently available to watch and stream, download, buy, rent on demand at Amazon Prime, HBO NOW, DIRECTV NOW, Amazon, Vudu, Google Play, YouTube VOD, iTunes online.