Watch Mary Poppins
"It's supercalifragilisticexpialidocious!"
As kids, many of us didn't grow up having nannies or governesses. I would guess that you probably didn't grow up in a big house with servants living in London during the 1900s. However, if you did, you would probably hate your governess and find ways to make her quit. Like most parents, yours wouldn't ask your advice on what kind of nanny to hire as they inform you that you will be getting a new nanny. If you were like the Banks children, Jane and her brother Michael, you probably wouldn't like that one either.
Jane and Michael decide that they will get rid of the latest nanny by running away. This doesn't bother the nanny until the children keeps running away from her. After the nanny finally quits, the Banks children decide that its time for them to write their own advertisement for a nanny. Naturally, you Jane and Michael wishes were ignored and the ad tossed into the fireplace or has it?
Mary Poppins is the kind of nanny every kids wishes for. She nice, friendly and can fly by opening her umbrella. She can also make your toys come to life and play with you. When your done playing, you don't have to worry about picking up toys, Mary Poppins will show you how they will magically go where they belong with a snap of a finger. Mary Poppins can also sing and dance. She even makes up words like "supercalifragilisticexpialocious" to make you laugh. Mary Poppins has a friend called Bert, who is a chimneysweeper among other things. But, don't get to close when Bert's cleaning a chimney or you'll get sucked up like Santa onto the roof, where you'll be entertained by watching the chimneysweepers dance. And if you ask real nice, Bert will even give a tour of London by rooftop. Bert can also draw you a picture that you all can jump into and take a ride a carousel. The horses will even leave the carousel so you can run through the fields and have a race or two. And lets not forget about Bert's Uncle Albert that can float in the air when he laughs and can only come down when he things about something sad.
Having a nanny like Mary Poppins around will make childhood fun, or even being her friend will make life a breath of fresh air but she only around for a little while so enjoy her while she's there.
|
1964
|
2 hr 19 min
|

/

10
Cast

Studio

Director

Robert Stevenson

Language

English
Mary Poppins News
Disney Announces Dates for Jungle Book 2, Other Big Movies
April 26, 2016 @ 4:33 am PST
|
If you haven't already seen Disney's The Jungle Book, you're running behind. The studio is already at work on a sequel, and this week a list of potential release dates came to light.
Read More

Blake Edwards of Pink Panther fame dies
December 18, 2010 @ 10:13 am PST
|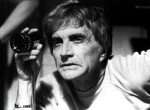 This week saw the sad demise of Blake Edwards, the director responsible for the Pink Panther and Breakfast at Tiffany's, amongst other things. Edwards died after experiencing complications with pneumonia, and he passed away at St John's Health Centre in Santa Monica, having been in hospital for around two weeks.
Blake's wife is actress Julie Andrews, star of movies such as the Sound of Music and Mary Poppins, and following his death she spoke about how much she would miss her soul mate.
Read More

Disney Announces Mary Poppins Reboot
September 17, 2015 @ 8:54 am PST
|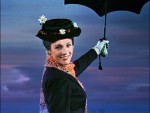 With the success of the musical Into the Woods last year, it's probably not a surprise that Disney would want to revisit a classic like Mary Poppins. The bigger surprise is that, given the talent the studio is throwing at the project, they just might pull it off.
Read More


Watch Mary Poppins Trailer

Mary Poppins (1964): Trailer HQ
|
2:39
Watch Mary Poppins Online - Watch online anytime anywhere: Stream, Buy, Rent
Mary Poppins is currently available to watch and stream, buy, rent on demand at Amazon, Vudu, Google Play, FandangoNow, iTunes, YouTube VOD online.