Watch Match Point
"Passion Temptation Obsession"
The movie Match Point is a charming and comedic drama that contains everything we've come to expect from Woody Allen throughout his career, and in the past decade in particular. The film takes place in England with an English dominated cast of Jonathan Rhys Myers, Matthew Goode, and Emily Mortimer; as well as the perfectly cast Scarlett Johansson as the token American.
The movie starts with former tennis pro Chris, played by Myers, meeting siblings Tom and Chloe, played by Goode and Mortimer respectively. Chris forms a strong friendship with Tom while also starting to date Chloe, eventually marrying her and become a full-fledged member of their family. At the same time Chris is smitten and woefully enchanted with Johansson's character Nola, who happens to be Tom's fiance. Tom and Nola ultimately break up, but when Chris runs into her the two start an extra marital affair, even though Chris is married to Chloe.
In classic Woody Allen fashion, Tom juggles both women in hilariously exhausting fashion, as he reaps the benefits of marrying into a rich English family while having an affair with a poor American actress on the side. Things come to a head when Nola informs Chris that she is pregnant, and in turn she begins to pressure him to leave his wife. Unwillingly to give up his marriage and unsure of how to free himself from Nora without her blowing their cover and ruining his marriage, Chris devises a desperate and Woody Allenesque attempt to get out of it, again with hilarious results.
Match Point is a great movie to see for anyone who is a fan of Woody Allen, as he finds a great cast to deliver an entertaining story. More than anything, the performance of Johansson stands out, as she is a perfect fit for Woody Allen's unique and quirky style of movie making. For anyone who is a fan of sticky situations, it's a great film to check out.
|
2005
|
2 hr 4 min
|

/

10
Cast

Studio

Director

Woody Allen

Language

English
Match Point News
Watch the Trailer for Woody Allen's 'Midnight In Paris' Follow-Up, 'To Rome With Love'
April 03, 2012 @ 10:21 pm PST
|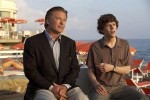 "Midnight in Paris" was a huge hit for Woody Allen, as it netted him his biggest box office haul yet and landed him an Oscar as well. Now, the trailer is out for his follow-up, "To Rome With Love," starring Alec Baldwin, Ellen Page, Jesse Eisenberg, Penelope Cruz and others. Click through to watch the trailer!
Read More

Reports: Jonathan Rhys Meyers Attempts Suicide (Update)
June 30, 2011 @ 8:08 am PST
|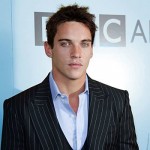 Jonathan Rhys Meyers, star of the Showtime series "The Tudors," tried (unsuccessfully) to kill himself yesterday by ingesting pills, according to UK paper The Sun. An actor and a model, Rhys Meyers is probably best known for his critically acclaimed role as Henry VIII in "The Tudors" and for a part in "Bend it Like Beckham," but the incredibly talented actor has also had stand-out roles in films like Woody Allen's "Match Point," "Velvet Goldmine," and "Mission: Impossible III."
Read More


Watch Match Point Trailer

Match Point Official Trailer!
|
2:28
Watch Match Point Online - Watch online anytime anywhere: Stream, Buy, Rent
Match Point is currently available to watch and stream, buy, rent on demand at Amazon, Vudu, Google Play, FandangoNow, YouTube VOD, iTunes online.