Watch Moulin Rouge
"No Laws. No Limits. One Rule. Never Fall In Love."
Aspiring writer Christian tells the story of how he fell in love in 1899 Paris with an entertainer and prostitute at the burlesque cabaret Moulin Rouge. After joining the Bohemian movement Christian meets a group of performers and finishes writing their proposed stage show that they intend to sell to Zidler, the owner of the Moulin Rouge. An arrangement is made for Christian to meet with the Moulin Rouge's star Satine in her rooms to present the show to her. Christian and his new friends are unaware that a mistake has been made and Satine was meant to meet with the Duke of Monroth who could potentially invest in the club. Although the mix up is soon realized Christian has already fallen in love with Satine who seems charmed by hims. The Duke interupts the pair and, as an alibi, they present the show idea originally meant for Zidler and Satine. On the condition that he begin seeing Satine, the Duke agrees to finance the play.
Satine and Christian begin a secret romance. During practice Satine falls ill and Zidler learns that the tuberculosis she's suffering from has grown worse and that she will die soon. Satine tries to convince Christian that they can't carry on their relationship but he affirms it by writing a love song for her into the show. The Duke realizes their romantic involvement and demands the entire play be changed. In order to save the original ending rather than the Duke's demanded, Satine makes an offer to spend a night with him. Satine realizes she can't betray Christian and, when the Duke tries to take advantage of her, she is rescued by a fellow dancer and reunited with Christian. The Duke threatens to kill Christian and Zidler tells Satine that she is dying and must be with the Duke to save Christian's life. She ends her relationship with Christian, claiming that she doesn't love him. Trying to prove otherwise he follows her onstage at the show and has an angry confrontation that ends with his storming away. Satine sings their secret love song and Christian returns to sing with her. The Dukes attempt to kill Christian fails. Once their song ends and the curtain closes, Satine dies in Christian's arms.
|
2001
|
2 hr 7 min
|

/

10
Cast

Studio

Director

Baz Luhrmann

Language

English
Moulin Rouge News
'Lawrence of Arabia' Miniseries in Development
April 30, 2013 @ 4:12 pm PST
|
FremantleMedia has a 6-hour miniseries in the works based on the historical story; as well as a handful of other historical projects.
Read More

Jay-Z Creating The Score For 'Great Gatsby'
January 02, 2013 @ 12:59 pm PST
|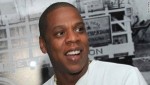 Jay-Z and producer the Bullitts have announced that they are working out the musical score for this May's "The Great Gatsby," from director Baz Luhrmann.
Read More

'Glee' Season 4, Episode 15: 'Girls (and Boys) on Film' Recap
March 08, 2013 @ 5:52 pm PST
|
The glee club is tasked to perform a song from a movie. Meanwhile, Santana makes herself at home in the loft, but Rachel and Kurt aren't thrilled about it.
Read More

Christina Aguilera Private Pictures For Sale
March 30, 2011 @ 7:32 am PST
|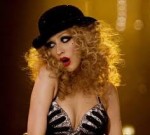 A blow up doll, a banana and naked men.
What do these items have in common?
They were all seen aside Christina Aguilera in private photos that have surfaced after she left her camera's memory card in a French hotel.
According to The Daily Mail, the photos show intimate scenes like those of Nicole Richie's bachelorette party and moments of Christina in bed with her new beau Matthew Rutler.
Read More


Watch Moulin Rouge Trailer

Moulin Rouge | #TBT Trailer | 20th Century FOX
|
2:41
Watch Moulin Rouge Online - Watch online anytime anywhere: Stream, Buy, Rent
Moulin Rouge is currently available to watch and stream, buy, rent on demand at Amazon, Vudu, Google Play, YouTube VOD, iTunes online.