Watch Pitch Black
"Don't be afraid of the dark. Be afraid of what's in the dark"
Pitch Black is the first in the series of science fiction films that have come to be known as the Chronicles of Riddick. Full of monsters and dangers, and all of it on a relatively low budget for such a famous film, Pitch Black is a classic in the genre. The film opens up with a transport ship with all of its passengers in cryo-sleep. The autopilot passes through the tail of a comet, and it throws them all off course. People awaken to panic and disorder, and while the pilot finds a planet to try to land on, the co-pilot wants to jettison the passengers to save herself. The ship crash lands, killing the captain and leaving the co-pilot stranded with many of the other passengers. One of those is dangerous convict Richard B. Riddick (Vin Diesel).
Riddick is re-captured, and the survivors begin to explore the planet. The three suns keep it in perpetual daylight, and they come across an abandoned research facility. The facility, and what they find inside, leads the group to discover that the interior of the planet is infested with dangerous, carnivorous aliens that can't stand the light. And an eclipse is coming on quickly, letting them all out onto the surface just as it did before, when the aliens destroyed and devoured the researchers.
As darkness falls the party, Riddick included, tries to make it to some kind of safety. There's an abandoned base, still with a fueled and flight-capable ship. Riddick and the co-pilot go on ahead, and he tries to convince her to just leave the planet with him, but she demands they go back for the others. So they do, saving a small number of passengers and making it to the ship. However, just before she can reach the ship, the co-pilot gets killed by one of the things. So Riddick takes off, rescuing a bare handful of survivors from the encounter.
|
2000
|
1 hr 49 min
|

/

10
Cast

Studio

Director

David Twohy

Language

English
SUBSCRIPTION
RENT / BUY
CABLE
Pitch Black News
New Movie Releases Sept. 6-8: 'Riddick' Goes It Alone
September 05, 2013 @ 10:02 am PST
|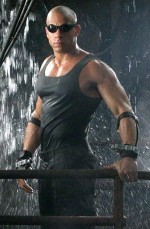 It was a memorable summer, full of box-office disasters and record-breaking ticket sales. That's all over now, though, and only one new movie hits theaters nationwide this weekend. As far as new releases go, Vin Diesel has the box office all to himself for the entire weekend.
Read More

A 3rd 'Riddick' Film Without Vin Diesel? It Could Happen
May 27, 2011 @ 5:18 am PST
|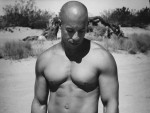 I'd be the last to ever call Vin Diesel an "iconic" action hero. But give him his due, the franchises he's synonymous with wouldn't be quite the same without him. With that in mind, would I be hopping about like a Jack Russell terrier on speed for another "Riddick" movie? Not exactly, but I'd ultimately cave and see it. Would I see one without Diesel? To be more definite, no.
Read More

Cast and Crew Locked Out of Set on Latest 'Chronicles Of Riddick' Installment
October 29, 2011 @ 7:00 am PST
|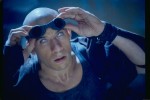 A Montreal studio owner has reportedly locked the third live-action "Chronicles of Riddick" installment's cast and crew off the set until he receives money he claims he's due from One Race Films, the production company Diesel founded.
Read More

Vin Diesel talks about third Riddick movie
December 23, 2010 @ 2:04 pm PST
|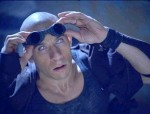 Vin Diesel enjoyed great success with his movie, The Chronicles of Riddick, as well as the first Riddick movie, Pitch Black. He has also enjoyed success in many other movies as well, including The Fast and the Furious, XXX, and Saving Private Ryan in which he starred with Tom Hanks, amongst others.
He is now getting ready for the third of the Riddick movies, and has let out some titbits of information about his role on a social networking site.
Read More


Watch Pitch Black Trailer

Pitch Black (2000) Trailer 2
|
1:14
Watch Pitch Black Online - Watch online anytime anywhere: Stream, Download, Buy, Rent
Pitch Black is currently available to watch and stream, download, buy, rent on demand at Amazon Prime, HBO NOW, DIRECTV NOW, Amazon, Vudu, Google Play, FandangoNow, iTunes, YouTube VOD online.