Watch Rescue Dawn
"A true story of survival... declassified."
Rescue Dawn is a film that was released in 2006. The film is a war drama that was directed by the great director Werner Herzog. The film was adapted from a true story that was earlier told in a documentary by the name of Little Dieter Needs to Fly. The film follows the story of Dieter Dengler. Dieter was a German-American pilot who was shot down during the Vietnam war. The film tells the story of what happened during his time in the prisoner of war camp. The story also covers his ultimate rescue and the brave men that took part in it.
|
2007
|
2 hr 6 min
|

/

10
Cast

Studio

Director

Werner Herzog

Language

English
Rescue Dawn News
'The Fighter' Star Christian Bale Fires Back Over Weight Loss Comments
January 04, 2011 @ 4:38 pm PST
|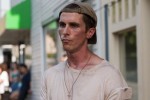 Over the years, Hollywood movie star Christian Bale has starred in many different movies, and in order to play the different characters his weight has fluctuated enormously.
In his role in The Machinist, Bale lost a huge amount of weight in order to play his emaciated character in the movie. The Fighter also saw him lose a huge amount of weight.
Bale said that people think that having to change appearance for roles is a joke when in fact it is extremely difficult.
Read More


Watch Rescue Dawn Trailer

Watch Rescue Dawn Online - Watch online anytime anywhere: Stream, Download, Buy, Rent
Rescue Dawn is currently available to watch and stream, download, buy, rent on demand at Amazon Prime, Amazon, FandangoNow, iTunes online.