Watch Resident Evil: Afterlife
"She's back...And she's bringing a few of her friends."
At the beginning of Resident Evil: Afterlife, the audience is again introduced to Alice, a former security agent for the Umbrella Corporation. Umbrella has been working with bioweapons, and has created the T-virus. The T-virus reanimates bodies, after they have died. Alice has created clones of herself, so that she can go to an Umbrella Corporation branch and try to take out the leaders of this evil corporation.
Alice is introduced to her nemesis for this movie, a man who has been also successfully bonded with the T-virus, giving him exceptional speed, strength and vision. He and Alice fight, and he gives her an antidote for the T-virus, basically rendering her purely human again.
Alice has escaped once again from death at the hands of the T-virus, and the walking dead it created. At the end of the previous movie, Alice has said good bye to her friends Claire and K-Mart, and has promised to see them again. Now, she is on her search for Arcadia, the one place on earth that is virus-free.
She explains her story at the beginning of the film through a video diary, because she is alone, and has found no one. Her diary gives the impression that she is giving herself someone to talk to, as well as leaving her story behind in case something happens to her. The only Arcadia that she knows of is in Alaska, but when she arrives, all she finds is empty airplanes, and one survivor: Claire.
Claire has lost her memory, and has no idea who Alice is, so Alice has to restrain her in order to keep Claire from harming herself or Alice. Alice takes Claire along to try to find others, and as they are flying over various cities, they see people on the roof of an old prison, trying to be rescued. She lands the plane on the roof, and it is there that the real action begins.
The people at the prison have been searching for Arcadia as well and have found out that Arcadia is actually a large ship about a mile off the coast. As a group, they formulate a plan to get past the zombies outside the prison to the ship. But once they actually get to the Arcadia, Alice is again in a fight for her life, and the movie ends on a cliffhanging twist that leaves the audience wanting.
|
2010
|
1 hr 36 min
|

/

10
Cast

Studio

Director

Paul W.S. Anderson

Language

English
More Like Resident Evil: Afterlife
Resident Evil: Afterlife News
'Resident Evil: Retribution' Featurette Recounts The Saga Of Alice
August 03, 2012 @ 12:12 pm PST
|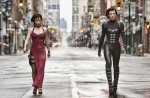 If the "Resident Evil" movies have done one thing right through the four released so far - and the total number of those things isn't MUCH larger than that - it's that they stand alone as stories pretty well. Nevertheless, with "Resident Evil: Retribution" hitting theaters next month, a refresher course is in order. As always, just remember this much: her name is Alice. She kills zombies. She kills them dead.
Read More

Future Film News: Screen Gems to Adapt 'Devil May Cry' Video Game Into Movie
March 01, 2011 @ 11:02 am PST
|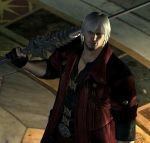 Video game adaptations aren't always the most successful movies at the box office, but Screen Gems has found an exception in the Resident Evil series. Their set of four movies based off of the Capcom games have grossed almost $600 million in total, and the most recent installment, "Resident Evil: Afterlife," grossed half of that on its own.
Now, Screen Gems is planning to adapt another popular Capcom series: "Devil May Cry.
Read More


Watch Resident Evil: Afterlife Trailer

Resident Evil: Afterlife
|
2:03
'Resident Evil: Afterlife' Trailer HD
|
2:04
Watch Resident Evil: Afterlife Online - Watch online anytime anywhere: Stream, Buy, Rent
Resident Evil: Afterlife is currently available to watch and stream, buy, rent on demand at Vudu, Google Play, FandangoNow, iTunes, YouTube VOD online.