Watch Rock of Ages
"Nothin' but a good time"
Rock of Ages is a comedy and musical film that is an adaptation of the 2006 broadway show of the same name. Rock of Ages stars Julianne Hough, Diego Boneta, Tom Cruise, among many others. The film is a tremendous movie that goes in-depth on the story of a young girl and a man who strive to make their dreams reality in Hollywood. There is plenty of singing that goes on in the film which can be quite exciting. The film begins with their love for each other becoming love at first sight.
The story in itself makes the film very interesting and worth finishing if you are very music driven. The movie is not for those who aren't into music since the movie coordinates a whole lot of music throughout the movie. The truth is that there are all kinds of different movies that are a musical, but Rock of Ages goes very much into the broadway scene and delivers a great story to follow along with. The movie involves a whole lot of singing. Along the way, they discover and meet up with new people and a wide range of opportunities that come their way. In the end, they discover that they can achieve anything as long as they set their minds to it. The story evolves with different musical acts and scenes where guest stars perform as well, making the film as star-studded as possible.
Rock of Ages is a heartwarming film that teaches us that our dreams cannot be lied dormant. The film is nothing scary and does not involve any thriller scenes, but children should still be told not to watch this movie since it is geared with more adult like situations. However, children can still watch, provided that their parents allow it. The movie is very well crafted and can be a great film to enjoy if you are into music and broadway style films.
Rock of Ages was given a rating of 41% off of Rotten Tomatoes. The film was given ratings and comments from reviewers that have clearly explained that the movie doesn't beat out classic musicals like Hairspray or anything similar, but it still is a great film that can be exciting to watch. Adults who aren't into music should avoid this movie, but it has been given the thumbs up from reviewers and ordinary movie goers, so the film is still worth watching.
|
2012
|
2 hr 3 min
|

/

10
Cast

Studio

Director

Adam Shankman

Language

English
Rock of Ages News
Julianne Hough Marries NHL Star
July 09, 2017 @ 5:58 pm PST
|
Read More

Tom Cruise, Katie Holmes Reach Divorce Settlement
July 09, 2012 @ 4:10 pm PST
|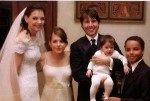 Katie Holmes and Tom Cruise are officially divorced. The pair's attorneys have both officially announced that they've reached a complete agreement following Holmes' surprising June 29 filing against the "Rock of Ages" star. Both requested respect for their privacy and neither discussed custody of six-year-old Suri.
Read More

Paul Giamatti To Wreak Havok In 'The Amazing Spider-Man' Sequel?
January 29, 2013 @ 12:00 pm PST
|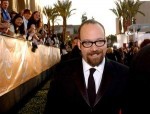 Paul Giamatti is reportedly in talks to play a second villain for the sequel. He will be joining Jamie Foxx as Electro... who does Giamatti have his heart set on playing?
Read More

Tom Cruise Is Hollywood's Highest-Paid Actor of the Year
July 06, 2012 @ 8:58 am PST
|
Just in case you were feeling a bit sorry for poor Tom Cruise, who was supposedly blindsided by Katie Holmes' divorce filing this week, here's something that will make you go right back to hating his guts: Tom Cruise is the highest-paid actor in Hollywood for the past year, and it's not even close.
Read More


Watch Rock of Ages Trailer

Rock Of Ages: Extended Edition|2:18
Watch Rock of Ages Online - Watch online anytime anywhere: Stream, Buy, Rent
Rock of Ages is currently available to watch and stream, buy, rent on demand at Amazon, Vudu, Google Play, FandangoNow, iTunes, YouTube VOD online.