Watch Say Anything...
"To know Lloyd Dobler is to love him. Diane Court is about to know Lloyd Dobler."
Say Anything is a story about the power of young love. Teenage Lloyd Dobler wants nothing more than to get a date with the beautiful Diane Court. The two have recently graduated from the same high school, but come from different backgrounds and have different long term goals. Diane is extremely intelligent and has been given a fellowship to a prestigious university in England. She is not receptive to Lloyd's requests to go out with him at first, but he does not give up. Eventually she agrees to a date, which turns out to be an unexpected surprise. Diane, who has not spent a lot of time dating, finds Lloyd's earnest interest in her life refreshing.
As an added twist to the story, Diane's father is being investigated for tax violations associated with the nursing home he runs. Diane's father wants her to focus on her long term goals rather than have a relationship with someone he believes is not up to her standards. As the pressure mounts, Diane decides to stop seeing Lloyd, who by this time is madly in love with her. In an effort to understand her choice and get her to change her mind, Lloyd turns to his older sister for advice. As a last ditch effort to get Diane to see him, he stands outside her house one night holding up a boombox which is blaring the song from Peter Gabriel, "In Your Eyes". This scene in the movie has become an iconic symbol for young love.
Diane, who has always gone by her father's rules, is in a position where she needs to make a decision on her own. Her heart wants to be with Lloyd, but she also knows she will be leaving at the end of summer to go to England. Lloyd supports her decisions and even supports her during the investigation her father goes through, which ends up getting him convicted.
|
1989
|
1 hr 40 min
|

/

10
Cast

Studio

Director

Cameron Crowe

Language

English
Say Anything... News
'Frasier' Star Dies in Chicago
February 06, 2018 @ 6:29 am PST
|
Read More

Which Romantic Movie Will Your Girl Like? Check Out Our 5 Personality- Based Suggestions!
February 14, 2014 @ 9:05 am PST
|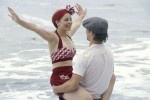 Running low on time? Just check out the helpful relationship guide to see which flick you should be popping in for a romantic night with your special lady!
Read More

Netflix Takes a Run at EDM World with XOXO
August 22, 2016 @ 10:11 am PST
|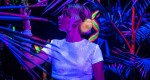 After Zac Efron's DJ drama We Are Your Friends bombed in theaters last summer, you'd think another movie about dance-music DJs would be a hard sell. Netflix, however, is willing to give the genre another try.
Read More

5 Chick Flicks for Guys!
February 12, 2013 @ 10:27 pm PST
|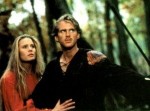 With Valentine's Day around the corner, the gentlemen readers out there might want to turn to Yidio for some date night advice. Well, lucky for you we've compiled a (sadly short) list of "chick flicks" that will not only woo your girl, but also not make you want to vomit.
Read More


Watch Say Anything... Trailer

Say Anything Trailer
|
2:20
Watch Say Anything... Online - Watch online anytime anywhere: Stream, Buy, Rent
Say Anything... is currently available to watch and stream, buy, rent on demand at Amazon, Vudu, YouTube VOD, iTunes online.