Watch Scarface
"The rise and fall of a power hungry mobster."
Scarface is a 1932 gangster film that was based on the 1929 novel of the same name. Both the movie and the novel were loosely based on the story of Al Capone. Set in 1920's Chicago, the film depicts gang warfare as Tony Camonte (the Capone analogue) and other Italian gangsters fight Irish mobsters over control of the city's organized crime. The film also depicts a version of the St. Valentine's Day massacre. The public outrage caused by the latter leads to Camonte having a shoot-out with the police.
|
1932
|
1 hr 33 min
|

/

10
Cast

Studio

Director

Howard Hawks

Language

English
Scarface News
What's New on Netflix in September?
August 30, 2017 @ 11:47 am PST
|
Read More

New on Netflix for March: Daredevil and Pee-Wee
February 23, 2016 @ 5:51 am PST
|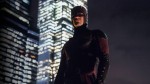 A new month is on the way, and that means new content on Netflix. In March, the most exciting new content is the stuff produced exclusively by and for Netflix.
Read More

Al Pacino to Play Joe Paterno in TV Movie
June 05, 2017 @ 12:36 pm PST
|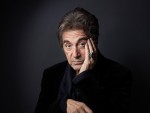 The actor will portray the disgraced football coach in an HBO film about the Penn State sex-abuse scandal.
Read More


Watch Scarface Trailer

Scarface Official Trailer #1 - Vince Barnett Movie (1932) HD
|
2:39
Watch Scarface Online - Watch online anytime anywhere: Stream, Buy, Rent
Scarface is currently available to watch and stream, buy, rent on demand at Amazon, Vudu, Google Play, FandangoNow, YouTube VOD, iTunes online.