Watch Species
"Our time is up."
Species is a science fiction movie that is rated R for violence and nudity. This movie is approximately one hundred and eight minutes long. When scientist recieve s transmission from outerspace with information on how to splice alien DNA with human, the scientis figure it is friendly since the first transmission received from them was helpful in creating an endless fuel supply. Deciding to follow the instructions provided, government scientist create a female human alien hybrid in a controlled enviroment.
As the girl begins to grow, she appears to be completely human. Once she reaches the age of puberty things begin to change. Scared for her life, the young girl breaks out of the controlled facility and runs. It is during this time that she hides on a train and with help from one of the conductors gets food.
While on the train trip the girl hibernates in some sort of cocoon where she grows into a woman within a few hours. Not knowing what has happened to her and still frightened the alien DNA takes over more and she begins to kill.
An insatiable mating drive forces the girl to seek out a male partner. With an increased need to have a baby, the alien creature searches for the perfect healthy man to get her pregnant. This leads to more deaths as she works her way through possible suitors.
Meanwhile, the government has launched a group of special people to track the hybrid and kill it before anymore lives are lost or before she can breed. After tracking her to a hotel, one of the group inadvertently sleeps with her allowing the alien to breed. After discovering who he was she kills him and again flees the scene. The rest of the team follow her and eventually manage to trap and kill the creature. The last scene of the movie shows that a rat from eating one of the creatures tentacles morphs into an alien creature and begins to attack another rat. Proving that the cycle still continues.
|
1995
|
1 hr 48 min
|

/

10
Cast

Studio

Director

Roger Donaldson

Language

English
Species News
'Vampire Diaries' Spin-Off News: Natasha Henstridge and Louis Hunter Join 'Secret Circle'
March 24, 2011 @ 10:49 am PST
|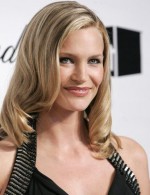 "The Secret Circle," the announced spin-off of "The Vampire Diaries," is starting to come together! Two new names have been added to the cast: Natasha Henstridge and Louis Hunter. Hunter is something of an unknown, at least to U.S. audiences: the Aussie actor starred in the series "Out of the Blue" in Australia back in 2008. Hunter has been cast in the role of Nick Armstrong, described as a "bad boy" and the neighbor of our heroine Cassie.
Read More


Watch Species Trailer

Species Official Trailer #1 - Michael Madsen Movie (1995) HD
|
1:49
Watch Species Online - Watch online anytime anywhere: Stream, Download, Buy, Rent
Species is currently available to watch and stream, download, buy, rent on demand at Amazon Prime, Hulu, Amazon, Vudu, Google Play, YouTube VOD, iTunes online.