Watch Stripes
"The story of a man who wanted to keep the world safe for democracy...and meet girls."
This movie starts with the character John Winger losing his job, girlfriend, apartment and his car all in one day. He convinces his friend Russell Ziskey to join him at the Army Recruiting Office, and they were quickly off to basic training. Through the loss of their bumbling drill sergeant, this team of misfits manages to overcome and persevere. Through all of the hilarity that Murray has to offer, the story sends them on a mission to organize themselves for graduation ceremonies. Showing up in the nick of time, the non-uniformed troop performs a perfect performance for the crowd and the pleasure of the General. He is so pleased with the fortitude of the troop that he sends them on a mission to Italy, where they continue to carry on their non-military style of getting things done.
However, this group of misfits once again puts themselves into unfortunate but hilarious situations and eventually ends up crossing borders into the wrong country. Having to escape their captors and make it back to the United States alive, it takes all of the troop working together to get them out of their predicament.
|
1981
|
1 hr 46 min
|

/

10
Cast

Studio

Director

Ivan Reitman

Language

English
Stripes News
'Ghostbuster' Harold Ramis Dies
February 24, 2014 @ 10:34 am PST
|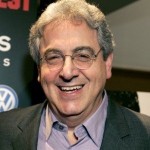 The prospects for a new "Ghostbusters" movie, which were already bleak, got even bleaker today. Harold Ramis, the respected comedic actor, writer and director, died today at the age of 69 after a prolonged illness.
Read More

Seriously? A 'Ghostbusters 3' With No Bill Murray? Just Say No
August 26, 2011 @ 7:40 am PST
|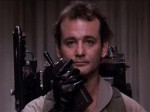 "Ghostbusters 3" would be awesome, but without Bill Murray it would be a putrid, hollow facsimile of its original glory. Yet Dan Akroyd is talking smack about doing a sequel without Murray if the comedy genius doesn't want to participate. We say "No Murray, No Ghostbusters 3."
Read More


Watch Stripes Trailer

Stripes (1981) Trailer
|
2:03
Watch Stripes Online - Watch online anytime anywhere: Stream, Download, Buy, Rent
Stripes is currently available to watch and stream, download, buy, rent on demand at Netflix, Amazon, Vudu, Google Play, FandangoNow, iTunes, YouTube VOD online.