The Appointments of Dennis Jennings
This dark comedy movie is about a waiter who finds his life dull. His girlfriend is an unexceptional woman as well. He is frustrated with life and decides it is time for a change. Dennis Jennings is a man going through the motions of life. He works as a waiter to support himself. He suddenly realizes he is going nowhere and doing nothing with his life. Even his girlfriend is not an exciting person; she is just as dull as he is.
He realizes he has to do something with his life, but has no idea how to make a chance. He settles for seeing a psychiatrist. He is upset to learn the psychiatrist is telling others what he says in their session.
1988
|
29 min
|

/

10
Cast

Steven Wright

,

Rowan Atkinson

,

Laurie Metcalf

,

Carrotte

Language

English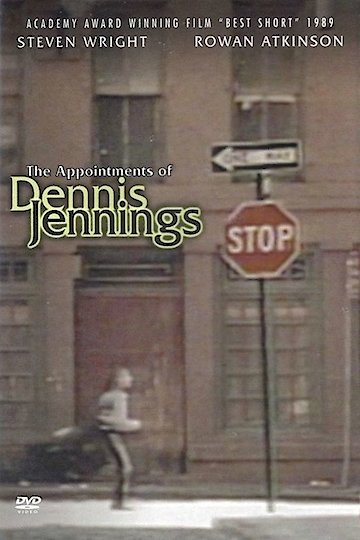 Also directed by Dean Parisot
Also starring Steven Wright