Watch The Devil Wears Prada
"Meet Andy Sachs. A million girls would kill to have her job. She's not one of them."
This movie is about a girl who has just graduated from college as a journalist. She wants to write for some of the major magazines. She ends up interviewing and getting a job with a fashion magazine, but not working for the magazine, but as an assistant. She isn't all that pretty and the boss expects her to look and dress the part. So, she gets some help of the person who dresses the models.
She is engaged and she has great friends who love the freebies that she gets, but she finds that working as an assistant to the CEO of the magazine isn't all that easy. The woman doesn't really remember her name. She finds that she is always on call and trying to fight to stay on top. Everyone says that she is changing as she wears designer name clothing and always answering the cell phone that is constantly ringing.
She loves the job. It pays well and when her co worker ends up breaking her foot, she ends up going to Paris. She learns that they are getting rid of her boss and her boss is being replaced. She has fallen for another man in the circle that she works with. He makes it known that he likes her, but understands that she is taken. She misses many things that her friends have planned and they are a little sick of it.
Things have to change and she realizes this. She leaves the magazine as she learns that it's not all what she wanted. She felt that she shouldn't have to change for a job and as much as she loves to be tested and made to do all these errands and such, she misses writing. She wanted to do the things that she graduated from college doing. She had won over the staff who never thought she'd make it. She had even earned the respect of the woman who was so hard to please.
Those that watch this movie might learn a thing or two about things of this nature. Some of us feel that we have to take a job, but we are to be ourselves as this movie suggests. We should never conform to what they think we should be.
|
2006
|
1 hr 49 min
|

/

10
Cast

Studio

Director

David Frankel

Language

English
More Like The Devil Wears Prada
The Devil Wears Prada News
'Downton Abbey' Star Lily James Takes Up Cinderella's Glass Slipper
May 01, 2013 @ 3:03 pm PST
|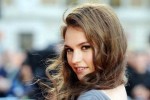 Lily James, known best for her role as Rose on "Downton Abbey," will be taking the role that Emma Watson has rejected in the live-action "Cinderella."
Read More

Yidio Question of the Day: Meryl Streep has more Oscar nominations for acting (13) than any woman alive. Is she our greatest living actress?
February 22, 2011 @ 2:04 pm PST
|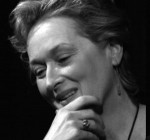 From extreme weight loss to rapidly mastering new skills, great actors go to no ends to master their craft and are willing to face the consequences of the roles they take.
In the aftermath of a magnificent performance, awards are given for roles and screenplays, but to truly allocate credit for a performance, one must look behind and beyond the screen.
Among notable body modifications: For the "Machinist," Christian Bale lost 63 pounds, dropping down from 173 to a mere 110 pounds.
Read More

Gisele Bundchen Gives Birth
December 09, 2012 @ 9:40 pm PST
|
Read More

Anne Hathaway Delays Judy Garland Project
December 23, 2010 @ 3:00 pm PST
|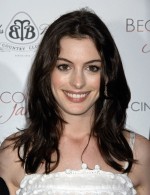 Anne Hathaway, the star of the hit movie The Devil Wears Prada, recently gave an interview, where she explained why there had been delays in a movie project that she is involved in that will depict the life of the Hollywood superstar Judy Garland, best known for her role as Dorothy in the 1939 classic The Wizard of Oz.
Hathaway said that the project was a very sensitive one, which was why it had experienced delays, but she added that she was hoping production would start in the next two years.
Read More


Watch The Devil Wears Prada Trailer

The Devil Wears Prada (2006) Official Trailer
|
2:06
Watch The Devil Wears Prada Online - Watch online anytime anywhere: Stream, Download, Buy, Rent
The Devil Wears Prada is currently available to watch and stream, download, buy, rent on demand at Amazon Prime, HBO NOW, DIRECTV NOW, Amazon, Vudu, Google Play, FandangoNow, iTunes, YouTube VOD online.