Watch The Grand Budapest Hotel
"A perfect holiday without leaving home."
An unnamed man referred to as "The Author" is traveling the European lands. He decides to take refuge at the Grand Budapest Hotel. After spending one night at the hotel, the Author decides the hotel possesses an elegant energy. He begins to observe the few people staying at the Hotel. The Author talks with the concierge and identifies the owner sitting in the lobby. A brief conversation is had between the two gentlemen and Zero Moustafa decides to invite The Author for dinner. Zero Moustafa begins to tell a story about his past.
Zero Moustafa was once a concierge for the Grand Budapest Hotel. Monsieur Gustave H. owned the hotel and took a liking to Zero. Monsieur H.'s admirer was scared to leave the Hotel. Monsieur H. assured her transportation had been organized perfectly. She would be in the presence of others during her entire travel home. Roughly one day after Madame Villeneuve left for her hometown, reports are brought to Monsieur H. that she had died.
|
2014
|
1 hr 39 min
|

/

10
Cast

Studio

Director

Wes Anderson

Language

English
More Like The Grand Budapest Hotel
The Grand Budapest Hotel News
Complete List Of The 2015 Oscar Nominees Available To Watch Online
February 22, 2015 @ 6:00 am PST
|
Read More

Full List of Oscar Nominees Includes Familiar Faces and a Few Big Snubs
January 15, 2015 @ 10:15 am PST
|
Read More

Yidio's 2015 Oscar Winner Predictions: Who Will Win?
February 18, 2015 @ 3:00 pm PST
|
Read More

New Movies Mar. 28-30: Can 'Divergent' Hold Back 'Noah'?
March 27, 2014 @ 2:14 pm PST
|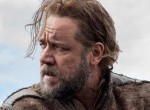 "Divergent" had a strong debut last weekend, but this weekend it has to face an effects-laden blockbuster about the end of the world. That's not an easy thing to do, and "Noah" could spell the end of "Divergent"'s short reign.
Read More


Watch The Grand Budapest Hotel Trailer

The Grand Budapest Hotel
|
2:25
THE GRAND BUDAPEST HOTEL Featurette: "The Story"
|
4:36
Watch The Grand Budapest Hotel Online - Watch online anytime anywhere: Stream, Buy, Rent
The Grand Budapest Hotel is currently available to watch and stream, buy, rent on demand at Vudu, Google Play, FandangoNow, YouTube VOD, iTunes online.