Watch The Invention of Lying
"In a world where everyone can only tell the truth... This guy can lie."
'The Invention of Lying' is a comedic fantasy romance movie starring Jennifer Garner, Tina Fey, Rob Lowe, Jonah Hill, and Ricky Gervais, who also wrote the screenplay and directed. Jason Bateman, and Oscar winners Ed Norton and Philip Seymour Hoffman contribute notable cameos. Shot and edited in 2008, the film saw its world premiere the following year.
The film takes place in an alternate universe where lying doesn't exist and truth is absolute. Tact is also nonexistent and inhabitants speak frankly, even cruelly, publishing thoughts and feelings that shock and sting. Mark Bellison (Gervais) is a lecture film author down on his luck. Set up on a blind date one night by a mutual friend, Mark is immediately taken with the gorgeous and wealthy Anna McDoogles (Garner).
McDoogles informs Bellison she is not crazy about his looks, nor his socioeconomic station, but is merely seeing him as a favor to their mutual friend. Crushed, Bellison's life is further upset when he is terminated from his job and thrown out of his home owing to unpaid back rent. Bellison proceeds to the bank to withdraw all his money for rent and simultaneously close his account. At the bank, a teller informs him the computers are down, and simply asks him to name the amount of money he possesses in his account.
He has a eureka moment and lies about his net worth. The teller gives him the specified amount. Bellison discovers the power of lying. He then finagles a sexy woman into bed by convincing her the world will end unless they copulate. He pulls a shenanigan at a casino, extorting a large sum. He pens a tawdry sci-fi screenplay about a 14 century alien invasion, subsequently making rich overnight. He sets his sights back on capturing McDoogles.
Rich with metaphor and parallels to our own world, 'The Invention of Lying' is a timeless modern fairy tale about issues of integrity, self worth, and true love,
|
2009
|
1 hr 39 min
|

/

10
Cast

Studio

Director

Ricky Gervais, Matthew Robinson

Language

English
The Invention of Lying News
Ricky Gervais Teams Up With 'Dexter' Showrunner for Atheist Show 'Afterlife'
July 19, 2011 @ 6:00 am PST
|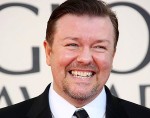 The creator of one of the best comedies on TV is teaming up with the showrunner of one of the best dramas as Ricky Gervais (creator of "The Office") and Clyde Phillips (showrunner for "Dexter") join forces to bring a new comedy to life. Or..to afterlife. Gervais and Phillips are currently working on a new comedy called "Afterlife," according to EW. The show tells the story of an atheist who dies and, ironically, goes to heaven.
Read More

Philip Seymour Hoffman Developing HBO Series 'Upstate'
March 16, 2011 @ 11:00 am PST
|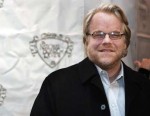 Philip Seymour Hoffman is one of those actors who shows up in just about everything, from "The Big Lebowski" to "Doubt" to "The Invention of Lying." Now, Hoffman is holding the reins for a new HBO drama series, "Upstate."
Hoffman is developing the show with his production company Copper's Town Productions and Entertainment One. The show looks to be a prison drama of sorts, following a family man named Roy Perkins who begins work at a private, for-profit prison in rural America after being laid off from his job.
Read More


Watch The Invention of Lying Trailer

The Invention of Lying
|
0:02
The Invention of Lying (2009) Official Trailer - Ricky Gervais, Jennifer Garner Movie HD
|
2:17
Watch The Invention of Lying Online - Watch online anytime anywhere: Stream, Download, Buy, Rent
The Invention of Lying is currently available to watch and stream, download, buy, rent on demand at Amazon Prime, HBO NOW, DIRECTV NOW, Amazon, Vudu, Google Play, YouTube VOD, iTunes online.