Watch The Nut Job
"Let's Get Nuts!"
The movie The Nut Job is an animated children's movie. This film stars Brendan Fraser, Liam Neeson, and Katherine Heigl. The budget on this film is the highest ever for an animated movie. This movie follows the adventures of Surly who is a squirrel. Surly is friends with a rat named Buddy. Together the friends plan on stealing a large amount of nuts, in fact the largest to ever be stolen before winter hits.
Things do not go as well as planned for the pair. Instead of heisting the nuts with no problems the friends end up in a park community. They have to help out in the community in order to make their heist before the winter months hit. The audience is kept in suspense wondering if the pair will get their nuts or if they will get into more trouble.
|
2014
|
1 hr 26 min
|

/

10
Cast

Studio

Director

Peter Lepeniotis

Language

English
The Nut Job News
New Movies Jan. 31-Feb. 2: 'That Awkward Moment' When There's Nothing Good in Theaters
January 28, 2014 @ 8:11 am PST
|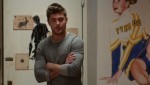 Only two new movies are going into wide release this weekend, and neither of them look like the kind of film that is going to warm up cold movie-goers. That could be good news for "Ride Along," which looks like it came along at just the right time two weeks ago.
Read More

Weekend Box Office Jan. 17-19: 'Ride Along' Cruises to January Record
January 20, 2014 @ 3:08 pm PST
|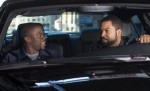 A week ago, movie-goers were in the mood for a patriotic war movie and "Lone Survivor" fit the bill, but this past weekend they were ready for something lighter and more fun. "Ride Along" was just the ticket, and it rode the audience's appetite for comedy to a record-breaking weekend gross.
Read More

New Movies Jan. 24-26: 'I, Frankenstein' Swoops into Theaters
January 22, 2014 @ 7:45 am PST
|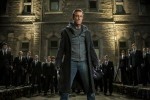 Critics haven't seen "I, Frankenstein" yet, so we can't say for sure that they'd hate it. Absent any reviews, movie-goers only have the film's premise--Frankenstein's monster as a ripped superhero--to judge whether or not they want to see it.
Read More

New Movies Jan. 17-19: 'Jack Ryan' and Ice Cube Hit Theaters
January 17, 2014 @ 7:30 am PST
|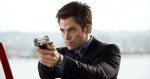 Chris Pine takes on the role of Tom Clancy's hard-to-kill spy this week, and Ice Cube tries to put up with Kevin Hart. Meanwhile, a squirrel and a rat get crazy, and another found-footage horror movie sneaks into theaters.
Read More


Watch The Nut Job Trailer

Watch The Nut Job Online - Watch online anytime anywhere: Stream, Download, Buy, Rent
The Nut Job is currently available to watch and stream, download, buy, rent on demand at Netflix, Amazon, Vudu, Google Play, FandangoNow, iTunes, YouTube VOD online.