Watch The Shawshank Redemption
"Fear can hold you prisoner. Hope can set you free."
Andy Dufresne (Tim Robbins) was a successful investment banker before he was convicted of murdering his wife and the man she was having an affair with. Being perceived as cold and unremorseful, Andy was sentenced to two life sentences to be served at the Shawshank Penitentiary. Shawshank was run by Warden Samuel Norton (Bob Gunton), a man who on the surface appeared to be fair and incorruptible, but was as sneaky and underhanded as they came. He let the prisoners know from the very beginning that things would be done his way or they would face dire consequences. Those consequences were usually doled out by his enforcer, prison guard Byron Hadley (Clancy Brown).
Whenever new prisoners arrived at Shawshank, the other inmates would place bets on which one of the "new fish" would be the first one to break down and cry. When Andy arrived, Red (Morgan Freeman) had no doubt in his mind that he would be the one. As it turned out, Red had it all wrong. But Red's attention wasn't the only one that Andy captured; he also managed to capture the eyes of Bogs (Mark Rolston), the leader of a group known as the Sisters. The Sisters were a group of men that would brutally rape other men if they were unwilling to cooperate.
After keeping to himself for a while, Andy finally approached Red, the man who could get things, about getting him a rock hammer. Even though Red thought it was a strange request he was happy to oblige. As time went on these two would form a very close friendship that would make their time in prison a little more bearable.
Andy, now under the protection of the Hadley, began working in the prison library, and helping the prison guards with their finances. Once the warden catches wind of the whole thing, he solicits Andy's services to help him launder money through the prison.
Things stayed quiet at Shawshank for a while until a new fish named Tommy (Gil Bellows) shows up and causes a stir by telling Andy that he knew the man who actually murdered his wife and her lover. Andy immediately informs the warden in hopes that he would help him get a new trial to prove his innocence. The warden would never risk letting Andy walk out of there knowing what he knew.
That set off a chain of events that would change the lives of these men forever.
|
1994
|
2 hr 22 min
|

/

10
Cast

Studio

Director

Frank Darabont

Language

English
The Shawshank Redemption News
Morgan Freeman Hit with Sexual Harassment Accusations
May 24, 2018 @ 12:54 pm PST
|
Read More

Inconceivable: Princess Bride and More on Netflix in April
March 23, 2016 @ 5:27 am PST
|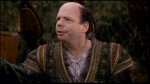 Netflix has not been the place to go to watch popular theatrical movies of late, but in April, the service will offer a list of new content that includes quite a few films worth watching.
Read More

'Walking Dead' Creator's Abusive Emails Revealed by Lawsuit
July 13, 2017 @ 7:30 am PST
|
Read More

There Will be a 'Snow White and the Huntsman' Sequel ... Minus Snow White.
June 27, 2014 @ 10:44 am PST
|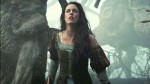 While a follow-up is in the works for "Snow White and the Huntsman," Kristen Stewart, who played Snow White, will be notably absent in "The Huntsman."
Read More


Watch The Shawshank Redemption Trailer

Watch The Shawshank Redemption Online - Watch online anytime anywhere: Stream, Buy, Rent
The Shawshank Redemption is currently available to watch and stream, buy, rent on demand at Amazon, Vudu, Google Play, FandangoNow, YouTube VOD, iTunes online.