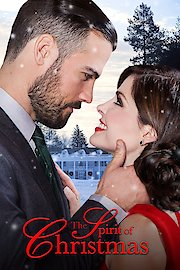 Watch The Spirit of Christmas
"This holiday could be the start of a new beginning."
NR
2015
1 hr 31 min
An ambitious young lawyer Kate, who with a promotion on the line, heads to Vermont to broker the sale of an old inn. Kate has her work cut out for her when she learns its haunted and she meets Daniel Forsythe, a handsome man who died 95 years ago! Each year, Daniel takes human form exactly twelve days before Christmas, unable to move on with the mystery of his death unsolved. Determined to help Daniel, Kate finds herself in an unlikely romance with the dashing Christmas spirit.