Watch The Wrestler
"Love. Pain. Glory."
Robin Ramzinski, better known to his many fans as Randy "The Ram" Robinson, is a has been wrestler. He had his glory days in the 80's when he as a young man, but that was many years ago. Getting up in age he is not in good health. A wild youth and hectic demands, put on his body by a life of wrestling and partying has left Robin with a heart condition, and many other ailments. At this point, any kind of heavy activity is dangerous for him.
Robin is in denial of his age and the ending of his career that he has loved. It has been the one thing that he has let rule his life. It is proposed to him to do one more fight, a 20th Anniversary battle with his old rival from his glory days. He debates about whether to take on the one last fight that could be the end of him or the fire that his failing career needs.
Along his way of self realization, knowing what he is facing, he tries to reconnect with his estranged daughter. Robin hasn't spoken to her in years, mainly due to the fact she is scared and hurt by their past and the pain that he afflicted by abandoning her as a young child. He also tries to find love with a stripper, Cassidy, who works at a strip club he has frequented for years, and she has become dear to him. Unfortunately, she consistently denies his advances leaving him feeling rejected. He feels completely rejected when he misses a planned dinner with his daughter and she informs him that she no longer wishes to see him. Feeling alone, he decides to take the 20th Anniversary wrestling match that could not only end his career, but his life.
|
2008
|
1 hr 55 min
|

/

10
Cast

Studio

Director

Darren Aronofsky

Language

English
The Wrestler News
Mickey Rourke Is Behind On His Rent
July 25, 2017 @ 5:46 am PST
|
Read More

Watch the Nathan's Hot Dog Eating Competition? New Short Film Shows How Competitive Eaters Do It (VIDEO)
July 05, 2011 @ 7:00 am PST
|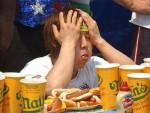 If you were able to catch some of the annual Fourth of July Nathan's Hot Dog Eating Contest this year, you saw the violent, disgusting and sausage-and-spit-splattered intersection of competition and food. The two alone seem to make the world go round, and in combination they make for the perfect short film that sheds light on the uncomfortable and bizarre topic of competitive eating. Learn the secrets of competitive eaters here.
Read More

Interview: Former WWE Superstar Adam 'Edge' Copeland Retires To 'Haven'
August 11, 2011 @ 8:50 am PST
|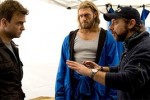 This hasn't been the way typical retirements begin, but then again Adam Copeland is no typical retiree. He could've retreated home the moment that his body broke him the bad news that the hourglass had run out on his days as Edge, maybe the most charismatic, maniacal and manipulative villain who has ever graced a WWE ring. Instead, he's headed back to the small screen, with a four-episode arc in the popular Syfy series "Haven." Read our candid interview with WWE superstar (and now "Haven" guest star) Edge.
Read More

Darren Aronofsky Drops Out of 'The Wolverine'
March 17, 2011 @ 12:00 pm PST
|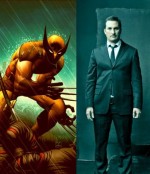 It seemed like just yesterday that Oscar-nominated director Darren Aronofsky ("The Fountain," "The Wrestler," "Black Swan") couldn't stop saying how excited he was to be working on a sequel to the widely-despised blockbuster "X-Men Origins: Wolverine."
It seemed like an odd move given that all of his films to date have been projects he has personally initiated and seen through to completion, and when news came through this morning to Deadline that Aronofsky was leaving the production, memories of Fox's notoriously contentious rel
Read More


Watch The Wrestler Trailer

Requiem for a Dream - Clip|1:46
Watch The Wrestler Online - Watch online anytime anywhere: Stream, Download, Buy, Rent
The Wrestler is currently available to watch and stream, download, buy, rent on demand at DIRECTV NOW, Amazon, Vudu, Google Play, FandangoNow, YouTube VOD, iTunes online.