Watch Three Kings
"It's good to be King."
Three Kings is the name of a feature film that was released in 1999. The war themed film featured George Clooney, Mark Wahlberg, Ice Cube, and Spike Jonze. The film was written and directed by David O. Russel. The film concerns a special forces team during the Gulf war. Clooney is a major with the special forces during the Gulf war. He decides to recruit three members of the army reserve to help him with carrying out an illegal mission. His mission is to steal gold bullion. The whole story takes place in 1991. The gold bullion was stolen by Hussein's troops when they were in the city of Kuwait. The recruits and Clooney end up learning more than they imagined about cover-ups and politics.
|
1999
|
1 hr 54 min
|

/

10
Cast

Studio

Director

David O. Russell

Language

English
Three Kings News
Fox Searchlight Looks to Develop Russ Meyer Biopic with David O. Russell
March 18, 2011 @ 6:00 am PST
|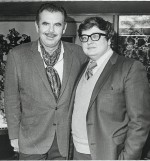 As a big fan of "Three Kings" and "I Heart Huckabees," it's great to see David O. Russell getting all this attention all of a sudden.
And better still, he really deserves it - "The Fighter," while still the most mainstream of his films, still has the same eccentricicities as his earlier work and is just a well-made movie all around.
He's still on tap for the "Uncharted" adaptation next, but after that? Fox Searchlight wants to get a long-discussed Russ Meyer biopic to screens, and believes Russell is the man for the jo
Read More

'Uncharted' Movie To Be More Like 'Sopranos'? Video Game-Inspired Flick to Star Wahlberg, DeNiro, Pesci
February 11, 2011 @ 5:37 am PST
|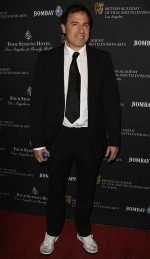 If there is one thing we all learned from "The Social Network", it's to never, ever anger a nerd.
Yet director David O. Russell, who is now helming the movie adaptation of the "Uncharted" video game, is alienating the game's original fan base bit by bit. At the start, fans saw Nathan Fillion ("Castle") as the perfect fit for the lead role of Nathan Drake, but Mark Wahlberg was cast instead.
Read More


Watch Three Kings Trailer

Watch Three Kings Online - Watch online anytime anywhere: Stream, Download, Buy, Rent
Three Kings is currently available to watch free on Vudu Free and stream, download, buy, rent on demand at Amazon, Vudu, Google Play, FandangoNow, YouTube VOD, iTunes online.