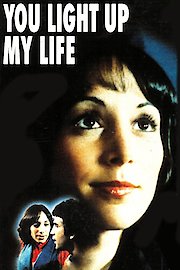 Watch You Light Up My Life
"Sometimes when you reach for a dream you have to leave something behind."
PG
1977
1 hr 30 min
More than a hit song for Debby Boone, this romantic comedy is about a girl named Laurie Robinson who aspires to become a singer and a songwriter. Her father and her friends want her to become a comedian like her father. Laurie considers going against family tradition, no matter what the cost and go into the music industry. Laurie's engaged to marry a man she doesn't love. Should she marry him or should she do what she thinks is best? This film deals with making the hard choices in life or letting others control career and personal life decisions.