Alex Trebek Chases Burglar: I'll Take 'Snapped Achilles Tendon' for $100, Alex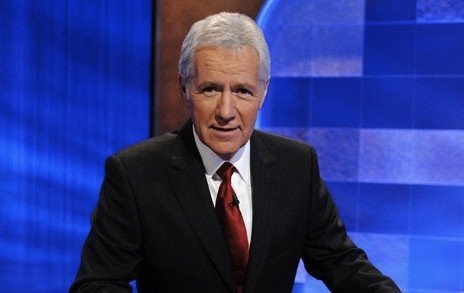 "Jeopardy!" host Alex Trebek got a Daily Double dose of pain when he attempted to chase down and catch a burglar. According to reports, the thief had taken off running from Trebek's hotel room with cash and a bracelet, and Trebek ran off after her.
The 56-year-old female suspect had apparently stolen a bracelet from Trebek's own mother, so the host didn't want to let her get away with it. He chased her down the hotel hallway, but fell short of catching her as his achilles tendon snapped while he was running. Um, ouch.
Trebek was staying in the hotel in Mountain View as he is hosting the National Geographic World Championship at Google. He will reportedly be able to continue hosting, but will likely have to wear a cast on his leg for a while.
I think Trebek took the wrong approach. A physical chase just isn't his style. He probably should have just shouted trivia at her to see if thinking of an answer in the form of a question would slow her down. And as for the thief, doesn't she know that the only way to defeat Alex Trebek is to make him say his own name backwards?
Come to think of it, perhaps the burglar was actually Sean Connery in disguise...
Share This Story:
Talk About This: