Amy Poehler, Will Arnett Separate Following Nine-Year Marriage
by Sean Comer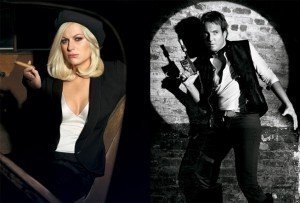 They're a couple so collectively funny, we feel the slightest twinge reporting news from their front with a sad note.
Alas, after nine years together, Amy Poehler and Will Arnett appear on the cusp of throwing in the towel. The husband-and-wife frequent comedic collaborators have decided to separate, Us Weekly reports.
The marriage to Arnett was the first for the 40-year-old Poehler. It was the second for 42-year-old Arnett, who was married to Penelope Ann Miller for a year from 1994-1995. The pair fathered two children together, three-year-old Archie and two-year-old Abel.
Combined, they're quite the dynamic duo. Before Arnett appeared with Poehler on her smash NBC comedy "Parks & Recreation," Poehler was a guest on appeared alongside Arnett on the cult-phenomenon FOX "Arrested Development." The pair would later perform together in the Will Ferrell-Jon Heder comedy "Blades of Glory" and lending their voice talents to 2008's animated "Horton Hears A Who!"
Obviously, the pair also contends for some television hardware individually. Poehler is a contender for Prime Time Emmys for Outstanding Lead Actress in a Comedy Series and Outstanding Writing for a Comedy Series, both for "Parks & Recreation." Meanwhile, Arnett received an Outstanding Guest Actor in a Comedy Series nod for his turn on "30 Rock" as Devon Banks, Jack's rival.
There will be little slowing down for either in the wake of the split. Arnett has been in the thick of production on the fourth season of "Arrested Development," set to come exclusively to Netflix in 2013. Meanwhile, Poehler has the fifth season of "Parks & Recreation" debuting this fall.