'Arrow' Will Lead Off Fall 2012 CW Premieres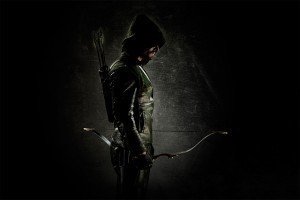 Leading The CW's Fall 2012 slate, the network will aim for an admirable two out of three successful DC Comics adaptations.
"Arrow" has led TVGuide.com's Watchlist as the most-added new drama, and it appropriately anchors The CW's new season Wed. Oct. 10 at 9 PM ET/PT, TV Guide reports.
The series, developed by several creative minds that made the Superman precursor saga "Smallville" a 10-season success, chronicles the early days of Oliver Queen's double life as both billionaire industrialist and avenging hero Arrow - or as better known to DC loyalists, The Green Arrow.
The next night, the third season of "The Vampire Diaries" kicks off at 8 PM. But before "Arrow" embarks to either become a success or massive flop and "The Vampire Diaries" continues its stellar run, it's one last time around the Upper East Side as "Gossip Girl" starts its sixth and final season Oct. 8 at 9 PM.
For the network's full fall schedule, check out the listing below.
Tuesday, Oct. 2
8/7c: Hart of Dixie
Wednesday, Oct. 3
9/8c: Supernatural
Monday, Oct. 8
8/7c: 90210
9/8c: Gossip Girl
Wednesday, Oct. 10
8/7c: Arrow *
Thursday, Oct. 11
8/7c: The Vampire Diaries
9/8c: Beauty and the Beast *
Tuesday, Oct. 16
9/8c: Emily Owens, M.D.*
Friday, Oct. 19
9/8c: Nikita
* denotes new series
Share This Story:
Talk About This: