Ashley Greene May Replace Kristen Stewart On 'Breaking Dawn Part 2' Press Tour
by Sean Comer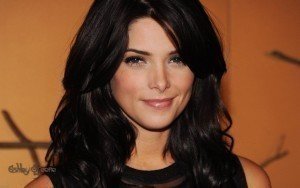 Maybe it would've been where she'd have at least found some comfort and joy in familiarity and an excited, grateful audience. Maybe she'd have only been submerged by a flood of unwelcome, prying questions and reminders that this is how she and Robert Pattinson first found love.
Either way, for better or worse, the press tour for November's climactic "The Twilight Saga: Breaking Dawn Part 2" was quite likely the last event Kristen Stewart anticipated - and, more than likely, last she'd hoped - would lay down the "You're Not Welcome" mat.
So it seems to be, though, The New York Post reports today via Contact Music.  Summit Entertainment is seriously considering replacing Stewart's appearances supporting the franchises finale with co-star Ashley Greene.
Summit was initially committed to keeping the co-lead couple together for the press tour following Stewart's public and apologetic acknowledgement of straying from her co-star and boyfriend Pattinson for an affair with her married-father "Snow White and the Huntsman" director Rupert Sanders.
Clearly, things have changed.
Stewart has become both a pariah and sympathetic figure at once, shouldering nearly all the affair's blame while garnering fan sympathy for a media microscope focusing heat on her personal life to a blistering degree.
In the meantime, Pattinson has refused to speak at length with K-Stew.  Security at Pattinson's New York premiere for his indie feature "Cosmopolis" was explicitly told to keep Stewart out.
Despite starring in the first film in the titular role, Stewart also has been publicly ruled out of returning in a planned "Snow White" sequel.
The Stewart-or-Greene decision reportedly comes down to whether or not the two patch their relationship by November. If the pair splits, then Summit will reportedly call on Greene to relieve Stewart.
"The studio's holding out to see if they get back together. But I don't think anyone is banking on that happening," a source said. "At this point, the press strategy would have been mapped out. It's usually very organized, but at this time it's undecided."
Other co-star's at Summit's disposal include Kellan Lutz, Taylor Lautner and Dakota Fanning as faces of "Twilight" at the film's premieres.
Right now, it's Greene who boasts the biggest rising star status.  This past box-office weekend, her film "The Apparition" rushed past Jeremy Renner's "The Bourne Legacy" and Will Ferrell's "The Campaign" to the head of the pack in per-screen averages.
"The Twilight Saga: Breaking Dawn Part 2" hits theaters everywhere Nov. 16, 2012.