Box Office Round Up: 'Oz' Still in Tops!
by Shannon Keirnan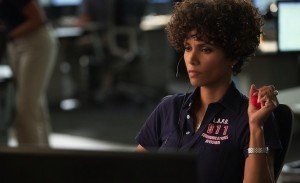 "Oz: The Great and Powerful" continues to sweep the box office, despite new competitors hitting theaters this weekend.
The "Wizard of Oz" prequel, which stars James Franco, Mila Kunis, Rachel Weisz, and Michelle Williams, held on tightly to the number one slot with $11.4 million on Friday, bringing its current domestic total to a whopping $114.2 million and making it the second film of the year to hit $100 million.
It kept a wide margin between itself and other films in theaters this weekend, continuing to bring in steady viewership. Good news, with a sequel already in the works.
Debuting at number two is "The Call," a thriller starring Halle Berry. The film earned $6.2 million, substantially more than anticipated. It is expected to rake in around $16 million by the end of the weekend if it continues to maintain strong audience numbers.
Flopping at number three, Steve Carell and Jim Carrey's comedy "The Incredible Burt Wonderstone" failed to bring in expected audiences, with only $3.7 million on Friday and an anticipated $11 million for the weekend, proving it a terrific bomb for the studio.
"Jack the Giant Slayer," meanwhile, proved the second film from Warner Bros with less than stellar ticket sales. The fantasy piece is currently at fourth in the box office with $1.7 million, and only $49.4 million domestic.
"Identity Thief," meanwhile, has done surprisingly well for itself. Holding tight to the top five, it brought in $1.4 million, and has grossed over $120 million.
Will you hit the theaters this weekend? Which films are on your to-see list?