'Charlie's Angels' Cancelled, Minka Kelly Reacts
by Andy Neuenschwander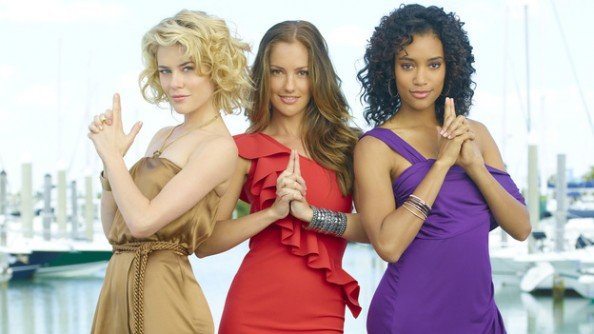 After "The Playboy Club" and "Free Agents" were cancelled, we pondered if "Pan Am" would be the next show to bite the dust. Lucky for them, another ABC show stepped in and took the bullet: "Charlie's Angels" is officially cancelled.
The reboot of the 1970's classic was critically panned when it arrived a few weeks ago, and the ratings weren't exactly phenomenal. The show started with a reasonable 8.7 million total and a 2.1 in the demo, but dropped each week following and eventually ended up at a 1.2 in the demo. The show actually improved to a 1.3 this week, but... too little, too late.
For her part, "Angels" star and "Friday Night Lights" alum Minka Kelly is taking the news with class. "I've had a wonderful time working w this incredible crew n amazing cast. I've made friends 4 life! A beautiful experience.. #CharliesAngels," she Tweeted.
Thus far, the network has not decided what will replace the show it its Thursday time slot. The cancellation is the first for ABC this fall season, as "Suburgatory" and "Revenge" have been picked up for full seasons. "Once Upon a Time" and "Man Up!" have yet to premiere.
We still have to wonder, though... is "Pan Am" not far behind?