Damon Wayans Weighs In on 'Lethal Weapon' Firing
by EG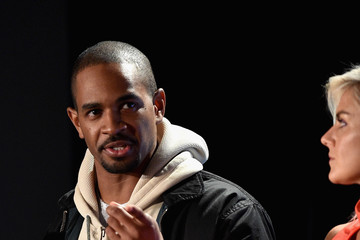 The shocking news last week was that Clayne Crawford had been fired from his starring role on Fox's Lethal Weapon. That sparked fan outrage, but now Crawford's co-star, Damon Wayans, is speaking out on social media to explain what was the big deal with Crawford's behavior on set. Even more shocking? Wayans' tweets met with more fan outrage, and then his account disappeared.
---
After Lethal Weapon was officially renewed for a third season without Clayne Crawford, star Damon Wayans is addressing issues with his since-fired co-star.
Wayans shared a graphic video from an incident on the set during an episode directed by Crawford. In it, Wayans, who plays Murtaugh on the Fox procedural, can be seen getting struck in the back of his head by shrapnel. The brief clip was shared with a message to Lethal Weapon viewers who have taken issue with Crawford's firing after an alleged string of instances of bad behavior on set. A subsequent tweet shared by Wayans — who turned his Twitter account private after the outcry before it was deleted Tuesday morning after he had opened it up again late Monday — features a bloody cut on the opposite side of his head, seemingly questioning his on-set safety during the episode directed by Crawford.
"Now that the fate of the show is solidified.. I'd like to address the Twitter outrage with this video and image to follow," Wayans tweeted.
A third tweet implies a potential reason for how the multiple injuries occurred, with Wayans tagging Crawford and using the hashtag #NoApology.
Wayans continued to share details of Crawford's alleged reputation around the show's set, posting an image of a sticker affixed to a post with an illustration of his former co-star with the caption "Clayne Crawford is an emotional terrorist" and noting that producers Warner Bros. TV have not supported him. Wayans additionally claimed Crawford punched someone in the mouth with a bottle before posting that he put up with the actor's behavior for two seasons and that he had a file of "infractions."
Get the rest of the story at The Hollywood Reporter.
---
Do you think Clayne should have been fired? Sound off in the comments below.