Director Tony Scott Takes His Own Life
by Shannon Keirnan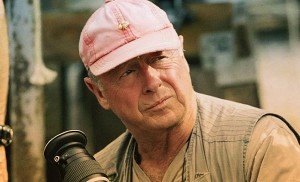 Sad news today. It has been confirmed that iconic action film director, Tony Scott, has committed suicide in Los Angeles.
Brother to Ridley Scott and the second half of Scott Free Productions, Scott has put his special touch on a long list of great films.
Whether as a producer of movies like "Prometheus," or as the director of great iconic movies like "Top Gun" and "Enemy of the State," his knack for delivering drama and intense action has deeply impacted Hollywood's film industry.
On Sunday the director leapt from the Vincent Thomas Bridge in Los Angeles, and fell, to the horror of onlookers, nearly 200 feet to the water below. Rescue divers later recovered the director's body.
Notes to loved ones had been placed in his car. The 68-year old left behind a wife, Donna, and two young sons.
There are rumors that the director was battling inoperable brain cancer, which may have prompted this surprising move, but Ed Winter, assistant chief coroner for Los Angeles county, has announced, "The autopsy is scheduled for this morning. We might see [a brain issue], but we don't have anything medically confirmed at this time."
Celebrities have taken to their Twitter accounts with notes of surprise, horror, and loss. Among those mourning are Samuel L. Jackson, Elijah Wood, Chris Rock, Robert Rodriguez, Ron Howard, Christian Slater, James Gunn, and Simon Pegg.
At this time our thoughts and prayers are with the family and friends of the director as they deal with this incredible blow.