Elle Macpherson, H&M Leaving NBC's 'Fashion Star'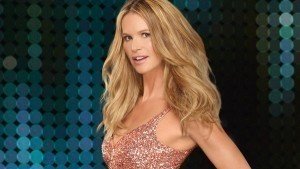 NBC's "Fashion Star" will do without a few driving forces next season, E! Online reports.
Iconic supermodel Elle Macpherson will not return as the fashionista-competition series' host when it begins its second season this fall. Nor will notable fashion brand H&M return as a sponsor and contributor.
Macpherson informed The New York Post recently that though she won't be out front as the show's face, she'll remain a creative force behind the camera as an executive producer with production partner Ben Silverman.
"I will still be very involved [and] will be reviewing the format for the upcoming season," the former Sports Illustrated swimsuit cover girl said. Though severing themselves more completely, H&M executives have no regrets about their initial involvement.
"We have decided not to participate in the second season," a spokesperson said. "It was exciting to work with all of the talented people involved, including the designers whose winning clothes sold out weekly. We wish 'Fashion Star' success and will be sure to tune in for season two."
Under the original season's format, designs put their best clothes forward to hopefully be purchased by buyers representing H&M, Macy's or Sak's Fifth Avenue. Any designer whose clothes go unpurchased is up to be shown the door by the buyers after judging by celebrity mentors who may save a single designer each week.
Share This Story:
Talk About This: