Watch Michelle Williams Take a Bath in 'My Week With Marilyn'
by Sean Comer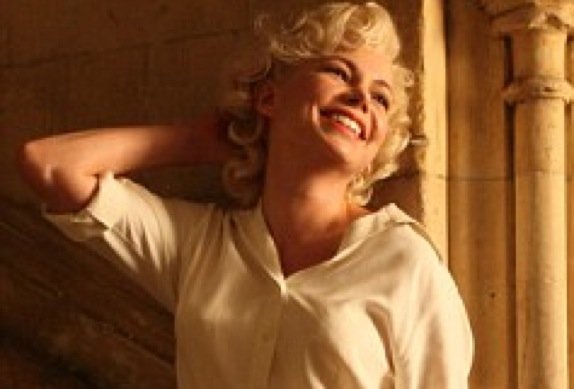 For someone who's not been with us (meaning, the Mortal Coil as a whole) for a very long time, do you know who makes everything a little bit better? Even a Friday morning?
Marilyn Monroe.
Even more uncanny - downright eerie, in fact - is just how well Michelle Williams seems like she channels her in "My Week with Marilyn," which opens Nov. 23.
I'm not sure Hollywood women have ever been so beautiful as they were when the iconic bombshell was at her peak, and Williams really captures that radiance and alluring innocence the way Jamie Foxx captured Ray Charles' torment and genius.
Check out this clip from the film below, which puts a new spin on the old saying "I'd drink her bathwater."
The film tells a story set against the backdrop of the making of Monroe's 1957 film "The Prince And The Showgirl" of Monroe being escorted around the English countryside by future author Colin Clark after her then-husband, Arthur Miller, had left the country.
The film also stars Kenneth Branagh as Laurence Olivier, Eddie Redmayne as Clark and Dougray Scott as Miller.
Watch Michelle Williams take a bath in 'My Week With Marilyn':