Fall 2011 TV Preview: HBO Premiere Schedule and Trailers
by Andy Neuenschwander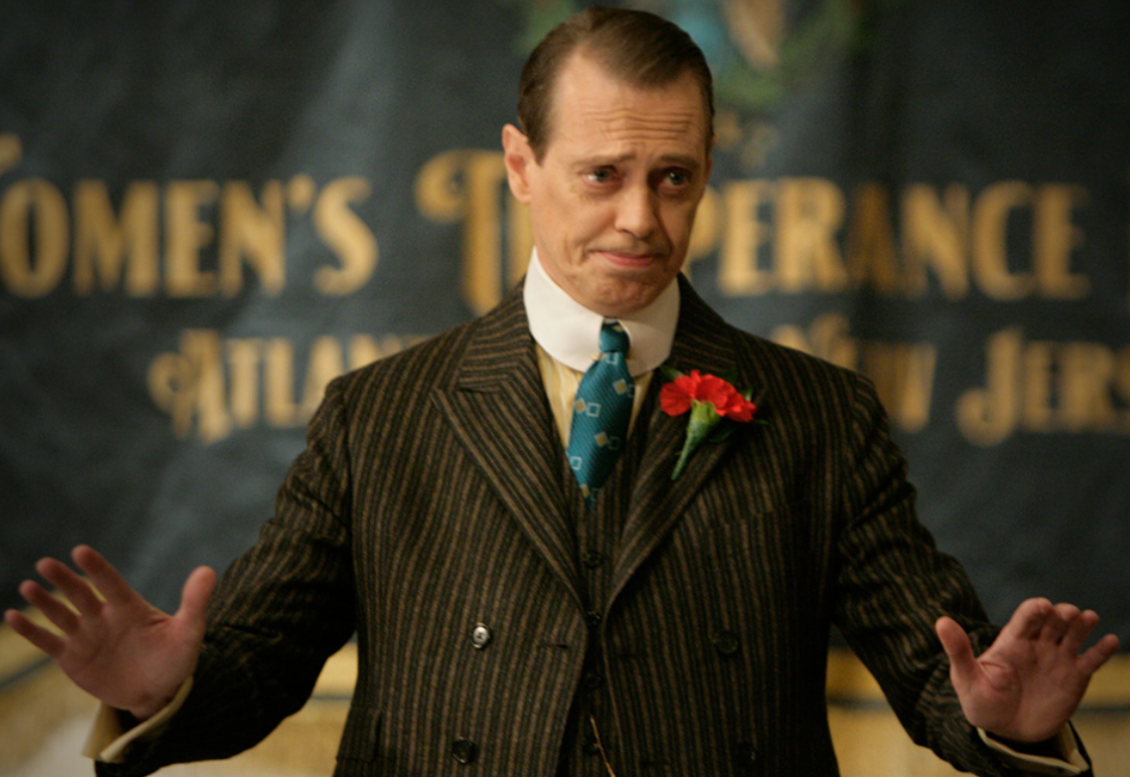 Even though most of HBO's hype now lies in the summer and winter with "True Blood" and "Game of Thrones," you can always count on the premium network to give you a great selection of shows year-round. Fall is no exception, with the award-winning "Boardwalk Empire" returning for its second season.
Read on for the premiere dates and trailers for the new and returning shows on HBO for fall of 2011.
New Shows:
"Enlightened" - Monday, October 10th at 9:30pm ET/PT
For now, HBO just has one new show on the slate, but it could be a really good one. "Enlightened" stars Laura Dern as a woman who, after a horrible meltdown at her job (an emotional meltdown, she doesn't work at a nuclear plant or anything), decides that she needs to live an enlightened life. That involves telling everyone else, including her mother (Diane Ladd) and ex-husband (Luke Wilson) how to live their lives, before she even figures out her own.
The show will be marked by some quirky comedy in some dark places as we watch Dern's character completely crash and burn, and then continue to lie to herself about being at peace. There's definitely some fun to be had with this premise.
Returning Shows:
"Boardwalk Empire" - Sunday, September 25th at 9pm ET/PT
A certified critical hit in its first season, "Boardwalk Empire" won awards from the Writer's Guild, the Screen Actor's Guild, and went home from the Golden Globes with a win for Best Dramatic Series and Best Actor in a Dramatic Series for its star, Steve Buscemi. It's also nominated for 18 Emmys.
Now, the show looks to return strong in its sophomore season with a 12-episode run that may see Buscemi's Nucky Thompson in a bit of trouble as he runs Atlantic City during the Prohibition era in the 1920's.
"Hung" - Sunday, October 2nd at 10pm ET/PT
It's the third season for "Hung," which has quietly gathered a following over the past two seasons. Much like "Weeds" and "Breaking Bad," the show follows the story of an adult who, when down on his luck, must turn to an illegal profession in order to make ends meet. But in "Hung," it's not about drugs: it's about prostitution. Thomas Jane plays a basketball coach who uses his--erm, "talent"--to work as a gigolo.
"How to Make It in America" - Sunday, October 2nd at 10:30pm ET/PT
With a cast that isn't quite made up of household names, "How to Make It in America" is a show that premiered somewhat quietly last year. But that doesn't necessarily mean it isn't interesting: the show follows a group of twentysomethings in New York who strive to make it in the fashion industry, and includes young talent like Shannyn Sossamon and Lake Bell.
"Bored to Death" - Monday, October 10th at 9pm ET/PT
Though "Bored to Death" was underwhelming at first (always delightful and quirky, but underwhelming nonetheless), it is now entering its third season. The cast is phenomenal, with Jason Schwartzman, Ted Danson and Zach Galifianakis making up the trio of headliners. Schwartzman stars as a writer who decides to become an amateur private investigator, a job that he isn't tremendously good at.