FX Announces Summer Premieres, Including 'Rescue Me,' 'Louie' and Elijah Wood's 'Wilfred'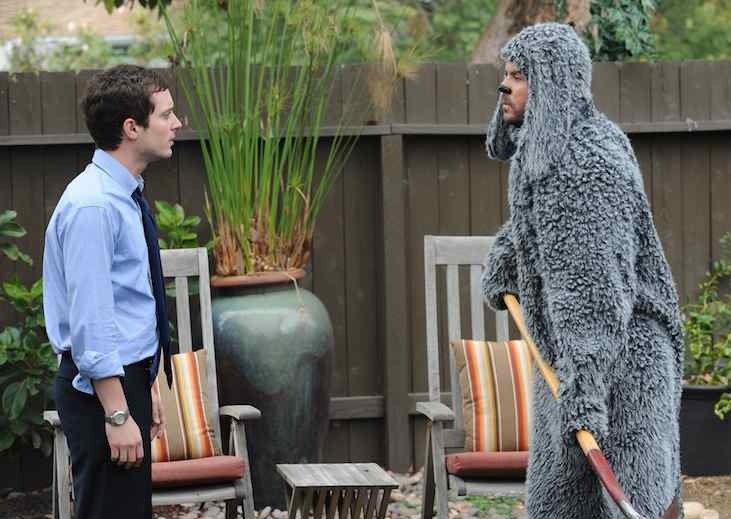 It's getting close to summer time, which means great weather, lots of sun, and day trips to the beach...for those of us who aren't indoors watching all the great summer TV series, that is.
FX has announced the premiere dates for three of its original summer series: "Rescue Me," "Louie," and the brand-new "Wilfred."
"Wilfred" stars Elijah Wood in what will be the actor's TV debut. The show follows Wood's character, an introverted and suicidal young man whose life begins to turn around when he meets his attractive neighbor...and her dog, Wilfred. Everybody else sees Wilfred as a regular dog, but Wood's character sees him as a grown man in a dog suit (played by Jason Gann, who created the original series).
"Wilfred" should be a great new comedy, if not a little on the dark side. The show will premiere on Thursday, June 23rd at 10pm and run for a 13-episode season.
Louis C.K.'s comedy "Louie" is back for a second season and will also premiere on June 23rd, right after "Wilfred." If you missed the first season, it's absolutely worth watching: "Louie" is a terrifically funny show.
The long-running series "Rescue Me" is back for its seventh and final season this summer. The Denis Leary-led show will premiere a bit later on Tuesday, July 12th at 10pm.
Share This Story:
Talk About This: