Get a Peek at Netflix's New 'Sabrina'
by EG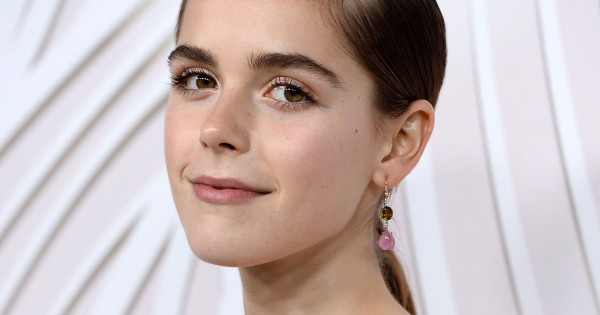 A new take on Sabrina, the Teenage Witch will be coming to Netflix soon, and we're getting a very guarded glimpse of the series from the streamer. Don't expect the lighthearted version of Sabrina that you remember from all those years ago. This promises to be one dark and troubled teenage witch. Read on for details.
---
Via Deadline.
The streaming giant and executive producer Roberto Aguirre-Sacasa tweeted an image of a teaser poster of the upcoming series based on the popular Archies Comics character. The image gives a playful retro occult vibe with Sabrina's signature bob, red lips and a silhouette of a cat — whether it talks is yet to be determined.
The Warner Bros. TV series reimagines the origin and adventures of Sabrina the Teenage Witch (played by Mad Men alum Kiernan Shipka) as a dark coming-of-age story that traffics in horror, the occult and, of course, witchcraft. Tonally in the vein of Rosemary's Baby and The Exorcist, this adaptation finds Sabrina wrestling to reconcile her dual nature — half-witch, half-mortal — while standing against the evil forces that threaten her, her family and the daylight world humans inhabit.
The cast also includes Lucy Davis as Aunt Hilda, Miranda Otto as Aunt Zelda, Richard Coyle as Father Blackwood, Ross Lynch as Harvey Kinkle, Tati Gabrielle as Prudence, Michelle Gomez as teacher Mary Wardell and Chance Perdomo as Sabrina's warlock cousin Ambrose Spellman. Bronson Pinchot will recur as George Hawthorne, Baxter High's villainous, Puritanical principal.
Showrunner Aguirre-Sacasa exec produces alongside Greg Berlanti, Sarah Schechter, Jon Goldwater and director Lee Toland Krieger.
Get the rest of the story at Deadline.
---
Will you be binge watching Sabrina? Let us know in the comments below.