Glee Stars Surprised by Five Golden Globe Awards Nominations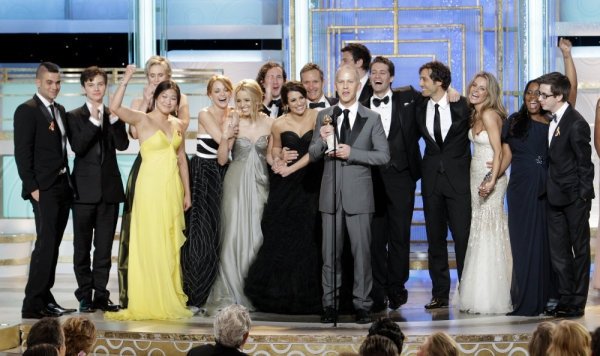 The cast of the musical drama TV series Glee was surprised and did not expect to receive five nominations from The Golden Globe Awards Tuesday.
Mathew Morrison, Chris Colfer, Jane Lynch, and Lea Michelle received acting nominations while their TV show was nominated in the Best comedy or musical TV series category. The four actors told Entertainment Tonight that they never expected it.
According to Mathew Morrison who was nominated for Best Performance by an Actor in a Television series said, "I got calls from everyone in the world, but I was asleep. I thought the announcements were 8 o'clock, but that was 8 o'clock Eastern.I went out and took a nice long run to soak in this day."
"I am incredibly surprised and shocked, but I am thankful. This is amazing. Winning last year, we were this new show. To get nominated again the second year is just awesome," said Lea Michelle
Jane Lynch said, "I certainly don't expect it. I was thrilled and I jumped up and down and couldn't wait to get here to tell you."
"To prove how much I was not expecting this, I slept last night. Had I been expecting it, I wouldn't have slept. I would have been up all night wide-awake and miserable. Instead, he got a surprise wakeup call this morning. "It was very early, so I thought something had gone wrong. They told me and all I could say was, 'Shut up. Shut up.' Then I had to make sure I wasn't still sleeping," said Chris Colfer.
In his statement he also said, "I'm so excited to be nominated! I've been extra high pitched and stutter-y all morning!"
Chris also tweeted, OMGG! I can't believe it! Am I awake? OUCH! Yes, I'm awake! I'm going to obnoxiously tackle everyone I see today!"
Share This Story:
Talk About This: