'Jersey Shore's' Ronnie Magro Will Avoid Jail Time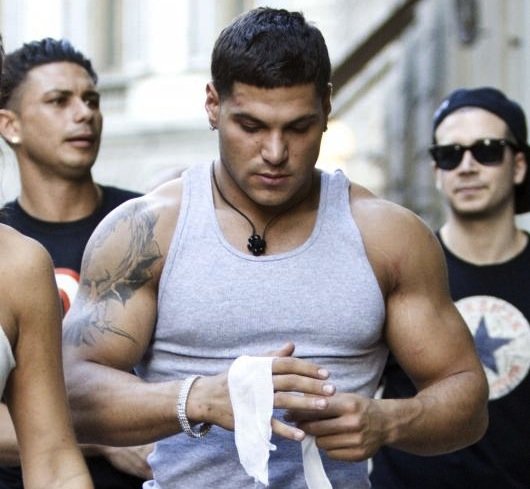 "Jersey Shore" is now in the middle of shooting season five, but if you'll remember all the way back to season one, you might recall Ronnie punching a dude in the face, on camera. Bad move, buddy.
It looked as though Ronnie was headed to the slammer for sure, but some fancy lawyering has gotten him out of that. In fact, Ronnie will not only avoid jail time, but he'll come out of this without a criminal record at all.
The whole deal is made possible through a pretrial intervention program, which will have Ronnie doing community service (of an as-of-yet unnamed kind) in lieu of jail time. We can only hope there will be some kind of anger management counseling as a part of the intervention, as that would not only help Ronnie to not punch strangers any more, but also might mean less insufferable fighting between him and Sammi.
Ronnie will be enrolled in the program for 18 months, which may or may not overlap with shooting of future seasons of "Jersey Shore." After all, there's no guarantee that Ronnie, or any of the rest of the current "Shore" crew, will be part of the cast after the end of season five.
Share This Story:
Talk About This: