JJ Abrams Takes Over 'Star Wars: Episode IX'
by EG
Lucasfilm has been taking chances on unproven directors to helm their Star Wars franchise films, and the company has been paying the price for their risk taking. The directors of four of the franchise's post-Force Awakens movies (including Rogue One: A Star Wars Story) have been fired before they completed their films. The problem seems to be that Lucasfilm has hired hot young directors with limited track records, only to discover that those directors' creative visions don't fit well with the Star Wars universe.
In the most recent case, Colin Trevorrow, director of the critically panned The Book of Henry, was fired from his job as director of Star Wars: Episode IX. We found out today that Lucasfilm will hire a tried-and-true writer/director to finish the project in JJ Abrams, the director of Star Wars Episode VII: The Force Awakens.
---
J.J. Abrams is returning to a galaxy far, far away.
The Force Awakens director will step in to direct Star Wars: Episode IX after the exit of former director, Colin Trevorrow.
"With The Force Awakens, J.J. delivered everything we could have possibly hoped for, and I am so excited that he is coming back to close out this trilogy," said Lucasfilm President Kathleen Kennedy in a statement.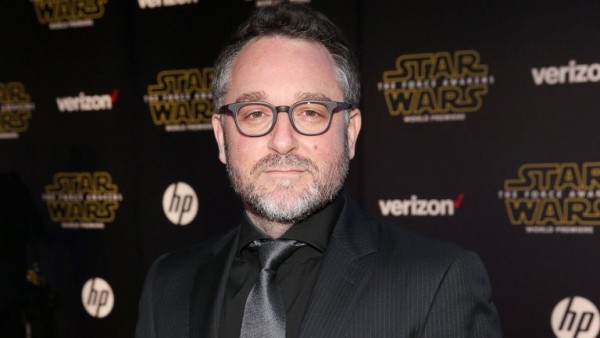 Trevorrow left the project earlier this month. Abrams will co-write the film with Chris Terrio. Abrams helped revive the Star Wars film franchise with 2015's Force Awakens, which earned more than $2 billion worldwide.
According to sources, Trevorrow exited the project after issues with the script persisted throughout development, with the director taking multiple stabs at different drafts. Eventually, he and Lucasfilm head Kathleen Kennedy's working relationship had become unmanageable.
Jack Thorne, the British scribe who wrote the upcoming Julia Roberts-Jacob Tremblay movie Wonder, was tapped to work on the script for the movie, which is the supposed end to the Skywalker Saga.
In their Sept. 5 statement, Lucasfilm and Disney said, "Lucasfilm and Colin Trevorrow have mutually chosen to part ways on Star Wars: Episode IX."
Read the rest of the story at The Hollywood Reporter.
---
Do you think JJ Abrams is the best choice to write and direct the final film in the current Star Wars trilogy? Why or why not? Let us know in the comment section below.