Katy Perry Wrecks 'American Idol' Budget
by EG
ABC shelled out a huge amount of cash to get Katy Perry as a judge for its relaunch of American Idol. The move was a gamble that, according to some sources, put the show in a serious financial hole. Things got even worse when 'Idol' had to come up with $15 million to get host Ryan Seacrest to sign on to the reboot. After paying those two such serious money, there wasn't much left to do anything else with the show, including paying the other judges, Lionel Richie and Luke Bryan.
---
Via Page Six.
Katy Perry's big $25 million payday at "American Idol" has created huge drama at ABC and at the relaunched singing competition.
The "Fireworks" singer's deal left "pennies" for fellow judges Lionel Richie and Luke Bryan. We're told that Ryan Seacrest's hefty salary of about $15 million also cut deeply into the budget.
"ABC was originally going to spend no more than $50 million on talent. They had to expand their budget for Lionel," one TV insider told us.
An ABC network source told us the decision to cough up such an obscene amount for Perry was the doing of CEO/President Ben Sherwood, who personally signed off on the talent deals.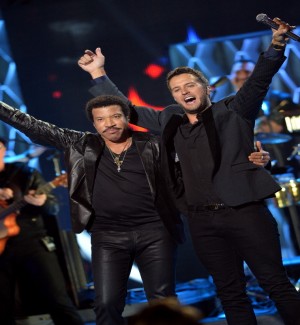 "Ben Sherwood blew the budget on Katy without thinking how that would impact other areas of the show budget. He gambled on her because of her appeal to a younger audience and huge social-media following. But Katy is effectively taking money from the other judges, who then had to be paid way less," the source said.
Then the fireworks ignited with Bryan and Richie. "The negotiations with Luke and Lionel have been fraught and difficult because of [Katy's paycheck]. They expected similar deals to Katy, but are, in fact, getting a hell of a lot less. In the end, ABC had to cough up a second round of money to sign the other judges."
Get the rest of the story at Page Six.
---
Are you planning to watch the American Idol reboot? Let us know in the comment section below.