Lifetime Eyeing 'Silence Of The Lambs' Inspired Series
by Sean Comer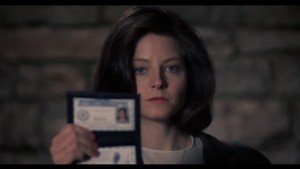 Funny how trends start.
This past winter, word surfaced that NBC had ordered a series documenting legendary fictitious sociopath Dr. Hannibal Lecter's years before incarceration, shortly before his first encounters with FBI profiler Will Graham in Thomas Harris' novel Red Dragon, the Brett Ratner-directed movie of the same name, and the Michael Mann-directed adaptation "Manhunter."
With NBC's plans in place, Lifetime wants a look at how Lecter's sapphic half lived before The Silence of the Lambs. Reuters reports that the "Television for Women" network is considering a series eyeing the career of Agent Clarice Starling, tentatively titled simply "Clarice" and produced by MGM. The series is rumored to pick up with Starling beginning her career not long after graduating from the FBI Academy at Quantico.
That creates some speculation surrounding whether or not the series would incorporate Lecter. "The Silence Of The Lambs" begins right around that same timeframe, with Starling as a trainee recruited to profile Lecter. It would make sense, then, that the series might begin some time after "The Silence Of The Lambs," with Lecter on the loose but out of Starling's life.
It's certainly a role with a legacy. For her portrayal in "The Silence Of The Lambs" opposite Anthony Hopkins as Lecter, it won Jodie Foster a Best Actress Academy Award. Later, in the adapted sequel "Hannibal," Starling was played by another Oscar honoree: Julianne Moore, who most recently played Sarah Palin in HBO's "Game Change."
Lifetime reps didn't respond to a request for comment.